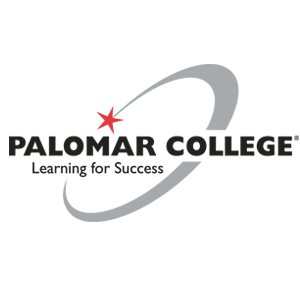 Website Palomar College
Senior Director, Fiscal Services
Department: Fiscal Services (Dept)
Palomar College
Date Opened: 07/12/2021
Close Date: 8/9/2021
Primary Function:
Serves as the Chief Fiscal Officer of the District and plans, organizes, controls and directs the activities of the Fiscal Services department, including long-term financial planning and reporting, accounting, budgeting, treasury, debt management, bond construction accounting and other fiscal operations to ensure fiscal accountability and sound financial management of the District's resources; oversees annual external financial compliance and performance audits; acts as the District's Chief Disbursing Officer in the absence of the Assistant Superintendent/Vice President, Finance and Administrative Services; provides expert professional assist­ance and guidance to District management on debt financing, fiscal, accounting and related matters; ensures compliance with state and federal regulations, policies and procedures; and performs related duties as assigned.
Salary: $11,155.96 [step 1] – $13,590.79 [step 5]. Starting salary is negotiable dependent upon education and experience. Administrators that possess earned doctorates from accredited institutions are awarded an annual stipend of $1,520.90.
Benefits: Full-time employees receive fully-paid benefits including medical, dental, and vision insurance for employees and dependents; life, disability, and long-term care insurance; and sick leave, vacation and paid holidays. Estimated maximum value of these employer-paid benefits is approximately $25,426 annually. All full-time classified administrators are enrolled in CalPERS (California Public Employees Retirement System).
Minimum Qualifications:
To be eligible for this position, you must meet and provide evidence of the following minimum qualifications:
Experience: Eight years of progressively responsible finance and accounting experience, including capital financing and the investment and management of funds, at least three of which were in a management capacity.
NOTE: For work experience, a "year" is defined as equivalent to 40 hours per week for 12 months. If the position requires supervisory experience, the experience must be at a professional level (i.e. evaluation and/or discipline of staff).
AND
Education: A bachelor's degree with major coursework in finance, accounting, business administration or a closely related field.
Transcripts must be included to receive credit for education and/or to substitute education in lieu of experience (i.e. Bachelor's degree = 4 years of experience). https://www2.palomar.edu/pages/hr/files/2017/02/Guidelines-for-MQs-Acceptable-Equivalents-5.2019.pdf. Only coursework completed at, and degrees awarded by, accredited institutions recognized by the U.S. Department of Education will be considered as satisfying the minimum qualifications. Coursework and degrees that are completed outside of the United States are required to have transcripts evaluated (evaluation to U.S. equivalency and a course by course analysis) by an appropriate U.S. credentials evaluation service. For a list of credentials evaluation agencies accepted by Palomar College, visit the National Association of Credentials Evaluation Services (NACES) website at http://www.naces.org, or the Association of International Credential Evaluators, Inc. (AICE) website at http://aice-eval.org/.
Diversity Statement: Palomar College serves over 30,000 students from a variety of backgrounds and we are proud to be a Hispanic Serving Institution. Our student body is rich in its diversity. Click here to see a quick overview of our student demographics on our recent Student Fact Sheet .
Palomar College is committed to diversity, equity and inclusion. We are dedicated to empowering students to succeed and are guided by our core values; some of which are the following:
Access to our programs and services
Equity and the fair treatment of all in our policies and procedures
Diversity in learning environments, philosophies, cultures, beliefs, and people
Inclusiveness of individual and collective viewpoints in collegial decision-making processes
Mutual respect and trust through transparency, civility, and open communications.
All positions require cultural competency which includes the sensitivity to and understanding of the diverse academic, socioeconomic, cultural, disability, sex, gender identity, sexual orientation, and ethnic backgrounds of community college students, faculty, and staff.
To Apply: Visit https://apptrkr.com/2368518 for full details and required application materials.
About the District:
Palomar College, founded in 1946, is a comprehensive, two-year community college that serves the greater North San Diego County region. Palomar College offers over 200 associate's degree and certificate programs to approximately 30,000 full- and part-time students. A favorite in the community among local institutions of higher education, Palomar College recently ranked #1 in community colleges in San Diego County in the San Diego's Best of 2016 Readers Poll. And, Palomar College is just 12 miles from the glistening Pacific Ocean and 30 miles away from all of the exciting cultural activities that sunny San Diego has to offer.
Palomar College is an Equal Opportunity Employer (EOE).