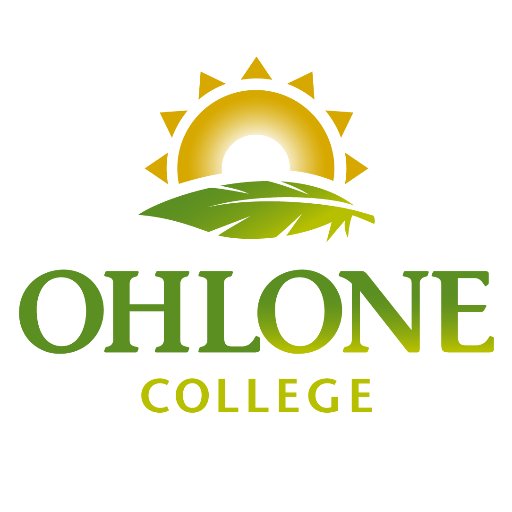 Website Ohlone College
Respiratory Therapist – Program Director/Instructor (Full-Time 1-Year Temporary Faculty Assignment)
Ideal Candidate Statement:
Ohlone College serves a diverse community including significant Latinx and Asian student populations and is committed to equitable outcomes in student achievement. Ohlone prides itself as a Learning College with the motto "A World of Cultures United in Learning" and the ideal candidate will have experience with teaching strategies that lead to improved outcomes for underserved students. We are looking for faculty members who have a passion for teaching and learning and a strong commitment to the mission and ideals of the community college.
Innovative teaching strategies are encouraged at Ohlone, including collaborative learning and the active use of technology. Continuous professional development is highly valued. We are looking for faculty with an enthusiastic interest in curriculum and instructional improvement, specifically serving students from underrepresented backgrounds, through ongoing critical thinking about student learning outcomes in courses and programs. The ideal Ohlone faculty member will have strong leadership skills and an interest in active participation in college-wide activities. Excellent communication skills with students, staff, and faculty peers are essential. We are looking for faculty who are flexible in their work and adaptable to change. The College is committed to environmental sustainability and looks to all employees to support this important goal.
We are looking for excellent teachers who are student-oriented in their approach and dedicated to student success. An ideal candidate will be skilled in generating student engagement in learning and creating a welcoming and equity-based learning environment. The candidate will also be an ally and champion for equity, inside and outside of the classroom and teaches to ensure all students succeed.
Position:
Under the general supervision of the Dean of Health Sciences, the Director of the Respiratory Therapist Program at Ohlone College plans and supervises all aspects of the Associate in Science Degree in Respiratory Therapist. In addition, the Program Director maintains the academic responsibility to review, develop, and manage all Respiratory Therapist courses in accordance with the Collective Bargaining Agreement (CBA). Other responsibilities include (but are not limited to) the development, evaluation, and implementation of the Respiratory Therapist curriculum, collaboration in the oversight of program finances, Academic Program Review, program accreditation, review and administration of pertinent policies and procedures, and assessment of personnel performance metrics.
The Director of the Respiratory Therapist Program is responsible for leadership, planning, developing, organizing, and evaluating the Associate in Science Degree in Respiratory Therapist. Public contact is extensive and includes students, faculty, staff, other educational institutions, community and business representatives, governmental agencies and the general public, for the purpose of exchanging program information and services. A high degree of independent judgment and creativity are required to represent the college, the Respiratory Therapist Program, and to design program components and services and ensure their effectiveness.
The Director/Instructor may be expected to work in a classroom, lab, and clinical settings incorporating computer activities, as well as one with a traditional instructional format. Participation as a full-time faculty member in department, division and campus-wide activities is required with the expectation to engage in face-to-face interaction with colleagues and students at a minimum of four (4) days per week. The Director/Instructor may be required to have part of their teaching assignment in the evening and/or weekends and teach courses at the Fremont and/or Newark campuses, online via the eCampus and/or an off-campus location.
Duties and Responsibilities:
The Director of the Respiratory Therapist Program serves as a liaison between all components of the Ohlone Respiratory Therapist program, the local and regional health care community, and all professional agencies involved with program approval and accreditation. The Director must ensure compliance with all laws, regulations, and policies through effective program leadership and management. The position requires the individual be able to elicit and bring focus to recommendations from State agencies, hospital consortiums and clinic personnel, students, faculty, staff, and administrators. Positional requirements included organizational skills that enable the performance of duties in a timely manner and with attention to detail. The duties below are representative of the duties of the classification and are not intended to cover all of the duties performed by the incumbent(s) of any particular position. The omission of specific statements of duties does not exclude them from the position if the scope of work is similar, related, or a logical assignment to this classification.
• Teach assigned courses in the Respiratory Therapist Program, and employ learner-centered instructional methods that emphasize group cooperation and collaboration and that reflect cultural sensitivity and interdisciplinary approaches to subject matter.
• Teach Respiratory Therapy courses in the domain of the educational background and clinical expertise of the individual in accordance with post-secondary level established course outlines.
• Assure compliance with the rules and regulations of the Commission on Accreditation for Respiratory Care (CoARC) and the Respiratory Care Board of California (RCB).
• Serve as a liaison between the college and community agencies in the planning and coordinating of clinical facilities.
• Coordinate the ongoing process of assessment and evaluation for continuous program improvement.
• Help prepare, compile, and present comprehensive academic and financial reports related to the Respiratory Therapy Program.
• Understand the importance of holding oneself accountable as educators for closing equity gaps and engaging in equitable practices designed to support and enhance student success.
• Effectively engage and support historically minoritized groups by addressing issues of equity and improving culturally responsive service-oriented practices.
• Initiate and enhance institutional and teaching student assessment practices and aim to create a culturally responsive and equity driven teaching environment.
• Evaluate student work using clear criteria relevant to the course content and student learning outcomes and provide constructive feedback to students in a timely manner.
• Assist students with their assignments by holding required office hours and attend department/division meetings.
• Maintain a presence and ensure consistent student accessibility to program leadership over the course of the semester.
• Serve as the point person to interact with students to ensure accurate and timely registration for all courses according to set timelines.
• Develop and implement a variety of effective teaching and assessment methods including the use of computers and information technology to engage student interest and support for a variety of learning styles.
• Understand and assist members of the Dean's Office in the planning, integration, and scheduling activities required to coordinate professional student education in the classroom, laboratory, and clinical settings throughout the region.
• Develop effective online course materials, and build online learning communities that meet accessible online course requirements and Title 5 §55211 Effective Contact Policy requirements.
• Participate in the leadership of discipline specific learning communities.
• Maintain and submit accurate records according to published deadlines (i.e., grades, syllabi, attendance reports).
• Participate in the development, implementation, evaluation, and revision of curriculum as well as assess student-learning outcomes at the course and program levels.
• Continue in related professional career development throughout employment and remain current in the field through course work, conferences, workshops and other appropriate means.
• Carry out collegial responsibilities including, but not limited to, institutional committee assignments, student recruitment and retention, and participation in shared governance and campus life activities.
• Plan and coordinate the effective use of faculty, staff, facilities and resources to achieve program goals.
• Teach through positive race-consciousness and embracing human difference.
• Strategically build support and participation among colleagues for equity-related initiatives.
• Create an equity based and welcoming classroom environment.
• Communicate and work cooperatively with colleagues (within discipline and college-wide) on matters regarding course offerings, programs, and activities that would enhance the development of the department and college.
• Perform duties described in Board policy, the Faculty Handbook, the United Faculty of Ohlone (faculty bargaining unit) contract, and as assigned at the Fremont and Newark campuses, online via the eCampus, and/or other designated locations.
• Perform other duties as assigned.
Desirable Qualifications:
• Teaching experience in an accredited Respiratory Therapist program either as an appointed faculty member or as a clinical preceptor.
• Experience creating socially conscious syllabi, equitable classroom materials and inclusive pedagogical practices to promote an inclusive environment.
• Experience and skill with addressing issues of equity; recent experience working with African American, Latinx, Native American, and other minoritized students and an understanding of how historical patterns of exclusions of these groups in higher education shape patterns of participation and outcomes; willingness to examine and remediate one's relational practices to more effectively engage and support racially minoritized students; and a commitment to participatory governance, consensus building, and team approach to management.
• Experience in the use of computer technology as a teaching tool, including experience with course management systems (i.e. Blackboard, Canvas, etc.).
• Excellent verbal and written communications skills.
• Ability to work successfully in a team environment.
Minimum Qualifications:
The Program Director must have earned at least a baccalaureate degree from an academic institution accredited by a regional or national accrediting agency recognized by the U.S. Department of Education (USDE) – Commission on Accreditation for Respiratory Care; AND Possess or qualify for a valid, active California Respiratory Care License; AND Registered Respiratory Therapist with the National Board for Respiratory Care for a minimum of four years; AND A minimum of two years of experience in clinical respiratory care; AND A minimum of two years of experience teaching in an accredited Respiratory Therapist program either as an appointed faculty member or as a clinical preceptor;
AND
Commitment to community college goals/objectives of being an equity-based and anti-racist institution, and providing quality programs and services for culturally, socio-economically, ethnically, and academically diverse students and students with disabilities; personal qualities to work effectively and with sensitivity in a multicultural environment; awareness of and commitment to the needs of non-traditional and/or re-entry students with diverse abilities and interests;ANDMust have evidence of responsiveness to and understanding of the diverse academic, socioeconomic, cultural, disability, gender identity, sexual orientation, and ethnic backgrounds of community college students, as these factors relate to the need for equity-minded practices.
Physical Characteristics:
Starting Salary Range:
Posting Number: F0016-14
Number of Vacancies: 1
Desired Start Date: 08/22/2022
Position End Date (if temporary): 05/19/2023
Open Date: 03/01/2022
Close Date:
Open Until Filled: Yes
Equivalency:
If you do not possess the minimum qualifications as listed above and feel you have the equivalent education and/or experience, a completed equivalency portfolio with all related documents must accompany the application or the application will not be accepted. The equivalency form can be found at the following link: https://www.ohlone.edu/sites/default/files/users/mmoore25/ohlone_equivalency_form_-_final.pdf.
Foreign Transcripts:
Transcripts issued outside the United States require a course-by-course analysis with an equivalency statement from a certified transcript evaluation service verifying the degree equivalency to that of an accredited institution within the USA. This report must accompany the application or the application will not be accepted.
Benefits Statement:
Ohlone College is proud to rank top 3 in salary and benefits, for full time faculty, among the Bay 10 community colleges in the Bay Area. The District participates in a group health plan and offers a variety of medical plans. Dental is offered through Delta Dental, Vision offered through Vision Service Plan (VSP), and Life insurance through UNUM.
Medical: Enrollment in medical coverage through the District is optional. For faculty that choose to enroll in one of the offered medical plans, the District currently provides an allowance of $1,200 per month to offset the cost of the medical benefits premium.
Dental, Vision and Life Insurances: The District provides for and fully pays the premiums for you and your family for dental and vision, and the employee premium for life insurance. Enrollment in Dental, Vision and Life insurances are mandatory.
Long-term Disability (LTD) and Employee Assistance Program (EAP): The District provides for and fully pays the premiums for long-term disability for you and EAP for you and your family.
Other employee paid benefits (optional): Voluntary additional life insurance; IRC Section 125 Flexible Medical and Dependent Care spending plans; 403(b) and 457(b) Tax Shelter Annuity plans; 403(b) Roth IRA plan.
Retirement: Ohlone participates in the State Teachers' Retirement System (STRS) and the Public Employees' Retirement System (PERS). Candidates hired on or after January 1, 2013 are subject to restrictions imposed by PEPRA.
Sick Leave: One day per month, accumulating indefinitely, if unused. All other Education Code leave benefits apply.
Sabbatical Leave: After 6 consecutive years of employment with the district you will be eligible for sabbatical leave. You will receive 100% pay for one semester leave and 70% for an academic year.
Enrollment Fee Waiver: Employees and their qualified dependents receive enrollment fee waiver for courses taken at Ohlone College.
Certificated employees belong to the United Faculty of Ohlone (UFO).
Immigration Reform & Control Act of 1986:
Applicants selected for positions will be required to provide identification and employment eligibility as outlined in the federal "Immigration Reform & Control Act of 1986."
District Statement:
A multi-campus single community college district, Ohlone College is located in the southern portion of the San Francisco Bay in California; serving 12,000 students per year. The District has a main campus in the City of Fremont and a center in the City of Newark. Ohlone College is an ethnically diverse institution that promotes innovation and continuous improvement in departments and divisions. The College is named for the native population living in the area when Mission San Jose was founded. The Fremont campus is located just south of the historical Mission. The Newark center is located near Interstate 880 and emphasizes programs in health, environment, and technology.
Conditions of Employment:
Offers of employment are contingent upon Governing Board approval. Employment with Ohlone Community College is not complete or official until applicants meet all pre-employment requirements. All new employees are required to submit official transcripts, proof of freedom from tuberculosis and proof of vaccination from COVID-19. In addition, you will be required to provide identification and employment eligibility as outlined in the federal "Immigration Reform & Control Act of 1986." Pre-employment tests and/or medical examinations may be required. Ohlone Community College does not sponsor H1B visas. Employees must sign the Oath or Affirmation of Allegiance and submit fingerprints for CA Department of Justice clearance. Employees must be California residents on their date of hire and for the duration of their employment with Ohlone Community College District.
To apply, visit https://apptrkr.com/2897287
The District is strongly committed to the principles of equal opportunity and to hiring qualified staff who reflect the diversity of our community. The District encourages a diverse pool of applicants and does not discriminate on the basis of sex, race, religious creed, color, national origin, ancestry, age (40 or over), medical condition, genetic information, marital status, sexual orientation, gender, gender identity, gender expression, disability, military and veteran status, pregnancy/childbirth/breastfeeding or related medical condition or any other protected basis in any of its policies, practices, or procedures. The college encourages applications from all qualified applicants.
If you have a disability and are in need of special services, equipment, or facilities in order to apply or interview for this opening, please call the Human Resources office at: (510) 659-6088.