Other Administrative Postion
March 18, 2021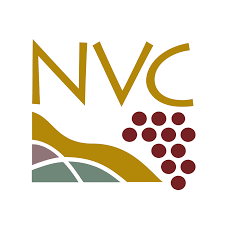 Website Napa Valley College
Napa Valley College
Respiratory Care Instructor/Clinical Coordinator
Salary: See Position Description
Job Number: 2020-00024
Closing Date: 3/18/2021 11:59 PM Pacific
Complete job description and application available online at: https://www.governmentjobs.com/careers/napavalley/jobs/2962564/respiratory-care-instructor-clinical-coordinator
DESCRIPTION
Napa Valley College is seeking an individual with demonstrated instructional skills to join an outstanding team of faculty and instructional administrators to provide high quality programs and services to our district, our community, and most importantly, our students. The Respiratory Care program is a two-year plus six-week summer session program accredited by the Commission of Accreditation for Respiratory Care.  We invite your application for this teaching position which offers the opportunity to participate in developing and implementing the philosophy and curriculum of the Respiratory Care program, as well as coordinating the clinical components of the program.
This full-time, tenure-track faculty position works a 175-day faculty work year plus 30 additional days in accordance with the district/faculty agreement beginning fall semester (August 2021).  During the 175-day faculty work year, the assignment includes classroom-related duties, such as direct instruction, office hours, and other professional responsibilities, and responsibility for clinical coordination.  During the academic year, reassigned time or equivalent stipend will be provided to allow for clinical coordination.  The 30 additional days are provided for coordinating the clinical programs outside of the academic year.  Appointments are contingent upon approval of the college's Board of Trustees.
Initial salary placement for the 175-day faculty year is $59,494-$81,774 annually, with future steps to $97,780, plus compensation for up to 30 additional days to direct the clinical program.  Placement on the salary schedule is commensurate with education and experience.  Annual salary will be prorated based on start date.  The college offers a fringe benefit package, including medical, dental, vision, disability and life insurance, employee assistance program, and CalSTRS membership.
DUTIES AND RESPONSIBILITIES
Under direction of the Vice President of Academic Affairs, Dean of Health & Safety, and Program Director of the Respiratory Care Program:
Develop, teach, and evaluate students' accomplishment of specific objectives;
Coordinate the organization, administration, continuous review, planning, development, and general effectiveness of clinical experiences for students enrolled in the respiratory care program;
Develop, coordinate, and maintain clinical sites to which students are assigned;
Supervise students' clinical experiences in a variety of assigned agencies;
Coordinate program goals with other college courses and health occupations programs;
Participate in the development and revision of curriculum, program evaluation, and the  assessment of student learning outcomes;
Assist the dean in program development and other division tasks;
Participate in professional development activities;
Maintain current knowledge in the subject-matter area and effective teaching/learning strategies;
Work cooperatively with other department members, the program director, the dean, and the vice president to develop and maintain quality instruction; and
Perform related duties in the Health Occupations Division, as assigned.
Assignment may include a combination of day, evening, weekend, off-campus classes, and online or other technology-supported instruction.  All contract and regular faculty are required to adhere to contractual obligations, meet assigned classes, maintain regular office hours, assist and advise students, participate in division activities and appropriate college committees, including regular faculty meetings of the department, division and College.
JOB REQUIREMENTS
Minimum Qualifications
Education:
Earned Bachelor's or Master's degree from an accredited institution.
Registered Respiratory Therapy credential.
Experience:
The Coordinator of Clinical Education must have:
At least four (4) years experience as a Registered Respiratory Therapist; of which at least two (2) years must include clinical respiratory care.
At least two (2) years experience teaching in an accredited respiratory care program either as an appointed faculty member or as a clinical preceptor.
Demonstrated sensitivity to and understanding of the diverse academic, socioeconomic, cultural, disability, gender identity, sexual orientation, and ethnic backgrounds of community college students.
License:
Current valid license to practice as a respiratory care practitioner in California or ability to obtain prior to hire
Desirable Professional Competencies
Knowledge of student learning outcomes specific to Respiratory Care.
Demonstrated ability to:
**motivate and teach in ways appropriate to the diverse backgrounds, cultures, and learning styles of the community college student; facilitate application of theory to practice;
**motivate and stimulate independent learning;
**teach and use group process for transfer of knowledge;
**use and demonstrate current technical advances in the field of respiratory care and teaching;
**work cooperatively with program faculty as a team member in an integrated curriculum including course planning, teaching, preparing course materials, and evaluation.
APPLICATION PROCEDURE
A.  Applicants must complete the online application through GovernmentJobs.com.  All elements of the application, including supplemental questions, must be submitted in order for the application to be considered complete.
Internal applicants are still required to submit a complete application for this position.  This includes submission of transcripts and all other required application materials.
The District will not accept materials by e-mail, fax, or mail.
SPECIAL ACCOMMODATIONS: If you are in need of special services or facilities due to a disability in order to apply or interview for this opening, please contact Human Resources.
Napa Valley College, an Equal Employment Opportunity Employer, maintains a drug-free workplace and requires that employees abide by that policy.
For more information, contact the Office of Human Resources:
(707) 256-7100
2277 Napa-Vallejo Highway
Napa, CA 94558
For technical support, contact NEOGOV at (855) 524-5627.