VP/VC Admin/Business Services
January 28, 2022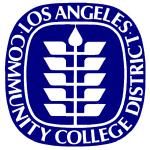 Website Los Angeles Community College District
A Vice President, Administrative Services, applies a broad knowledge of business principles and practices, as well as skill, in dealing with organizations, methods, funds, people, equipment and other resources of management in administering a comprehensive program of business services at a college.
SALARY INFORMATION
MONTHLY SALARY: $14,859.90 – $17,449.11 monthly ($178,318 to $209,389 annually).
*Salary Information is based on a full-time, 12-month position
VACANCY INFORMATION
Vacancies exist at Los Angeles City College, 855 N. Vermont Avenue, Los Angeles, CA 90029, West Los Angeles College, 9000 Overland Ave, Culver City, CA 90230, and Los Angeles Southwest College, 1600 W Imperial Hwy, Los Angeles, CA 90047. The hiring list established by this examination will also be used to fill future vacancies as they occur during the life of the list.
Our Colleges include: Los Angeles City College; East Los Angeles College; Los Angeles Harbor College; Los Angeles Mission College; Los Angeles Pierce College; Los Angeles Southwest College; Los Angeles Trade-Technical College; Los Angeles Valley College; West Los Angeles College
BENEFITS
District-paid medical, dental, and vision insurance plans for employee and dependents.
$50,000 District-paid life insurance policy.
12 full-pay days and 88 half-pay days of illness leave.
A minimum of 15 paid holidays per year.
Up to 24 days of vacation annually depending on years of service.
Public Employees Retirement System.
Employee Assistance Program.
MINIMUM REQUIREMENTS FOR ACCEPTANCE OF AN APPLICATION:
Education and Experience:
A. A master's degree from a recognized college or university with a major in business administration, public administration, finance, economics, or a related field AND five years of recent, full-time, paid, professional-level experience in a senior management position with responsibility for corporate/entity wide business operations of an organization employing a minimum of 250 employees. Qualifying experience must have included responsibility for at least two of the following line functions: finance, facilities management and construction, human resources, information technology, or purchasing and contracts. A minimum of two years of the required experience must have been in the line function of finance, facilities management and construction, or purchasing and contracts. Experience must have also included the supervision of staff, which included professional-level employees. Experience with a public educational institution is desirable.
OR
B. Five years of recent, full-time, paid experience as a Director of Budget Management and Analysis, Director of Internal Audit, Director of Facilities Planning and Development, Director of Bond Capital Construction, Director of Business Services, Director of Accounting, or Director of College Facilities with the Los Angeles Community College District.
Special:
A valid Class "C" California driver's license must be obtained within 10 days of establishing residency in the State of California.
Travel to locations throughout the District is required.
For a complete job description including the Knowledge, Skills, and Abilities associated with the position please visit our website.
EXAMINATION PROCESS
The examination process may consist of one or more parts which may include a training and experience evaluation, written test, performance test, and/or oral interview.
HOW TO APPLY
Completed applications must be submitted through our online employment system – https://jobapscloud.com/LACCD/sup/BulPreview.asp?R1=22&R2=1009&R3=001. Please see the aforementioned link for more information on the job and the filing deadline.
Contact Information
Personnel Commission
Email: Class_jobs@email.laccd.edu
Hours of Operation: Monday – Friday 7:30AM – 4:30PM
District Information
The Los Angeles Community College District is the largest community college district in the nation offering educational opportunities to students in more than 40 cities covering an area of 882 square miles serving approximately 9.8 million residents. The LACCD is composed of nine comprehensive colleges and a District Office, which together employ approximately 2,200 classified (non-teaching) employees in 315 job classifications.