Other Administrative Postion
This position has been filled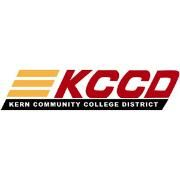 Website Kern Community College District
Program Manager (COF) – Student Life and Leadership
Kern Community College District
Position Number: 03235
Posting Date: 02/22/2021
Position Closing Date:
Initial Screening Date: 03/22/2021
Open Until Filled: Yes
Position Type: Management
Rate:
Work Week: 40 hours per week, 12 month position
Minimum Salary: $66,315.63 annual
Maximum Salary: $87,011.86 annual
Benefits:
Our competitive benefits package includes medical, dental, and vision insurance; life insurance and dependent life coverage; long-term disability insurance, and an employee assistance program (EAP). At this time, all premiums for the employee and their eligible dependents are fully paid for by the District.
In addition, employees have the option to purchase:
• Flex 125
• AFLAC Policy
• Supplemental voluntary life insurance
• 403b Tax Shelter Annuity
All coverages begin on the first day of the month following the hire date. Employees are covered under the California Public Employees Retirement System (CalPERS) and are vested 100% after five years of full time service.
College/Site: Porterville College
Location: PC-Main Campus
Basic Function:
This position is contingent on funding. multiple positions may be hired from this pool to support different areas in student services
Under direction of the Vice President of Student Services or assigned supervisor, the Program Manager is responsible for coordinating, organizing, and overseeing the daily operations of Student Life and Student Leadership Development; provide leadership development training and coordinate co-curriculum activity programming for student organizations, student government,
committees, student-related special events, and the general student population; oversee the Associated Students of Porterville College (ASPC) and student organization budgets and maintain quality of academic/student services programs.
Key Accountabilities:
• Provide leadership development training, activities and programming to a diverse group of students; assist in the recruitment, selection and training of student leadership, workshops, and one-on-one leadership coaching programs as aligned with the college's core competencies; oversee Student Ambassadors/Student Coaches/Mentors.
• Oversee the daily operations of the Associated Students including Student Senate, Executive Council, and Student Finance Committee meetings; student elections; weekly College hour events, and Associated Students promotion and marketing activities. Advise and supervise the development, review, and enforcement of Associate Students documents, including constitution, election code, policies and procedures; advise, train and ensure participation of student leaders in the governance process. Ensure that the Associated Students are in compliance with all district and state laws, including Education Code, Brown Act, Robert Rules of Order, and Board policies and administrative procedures.
• Integrates student learning outcomes and development theories within the development of current and new initiatives, including Academic Student Success Workshops, Peer Mentors, Student Ambassadors, First Year Experiences, Equity and Social Justice Programs, etc.
• Administer the Inter-Club Council and the recognition process for new student organizations. Advise and guide staff/faculty advisors of recognized student organizations; train advisors in the student development theory, mediation and conflict resolution stills, and leadership techniques that assist in advising student organizations; develop and review student organization advisor and student handbooks; oversee club room and it's hours of operation.
• Prepare administrative reports for Student Life events, programs, budgets, and accomplishments.
• Plan, organize, and oversee student travel programs; chaperones ASPC and student club trips and events, as needed.
Example of Duties:
-Manage the implementation of multiple project activities to meet or exceed assigned program(s) expectations.
-Manage and monitor budgets to ensure compliance with regulations and/or directives from program agencies and cooperative educational partners.
-Assist in preparation and administration of budget, control and authorize expenditures, approve invoices for payment, and respond to budget inquiries from college staff.
-Supervise and coordinate department planning and operations; personnel supervision, including development and evaluation of all support staff.
-Coordinate the release of project information and outreach activities to familiarize students with the services and programs of the college.
-Develop and implement methods to identify and serve students who meet project guidelines, assessing their needs and providing programming to address those needs.
-Participate in meetings and conferences related to programs within the assigned area; disseminate information, coordinate projects and implement procedural changes; follow up on action items, and develop program reports as needed.
-Market the College and assigned program(s) to the College community and the general public.
-Perform related duties as assigned.
Education and Experience:
MINIMUM QUALIFICATIONS:
• Bachelor's degree required
• Two years of experience related to area of assignment.
• Demonstrated sensitivity to and understanding of the diverse academic, socioeconomic, cultural, ethnic, and disability backgrounds of community college students and employees.
Note: Degrees and credits must be from accredited institutions (Title V Section 53406). Any degree from a country other than the United States, including Canada and Great Britain, must be evaluated by an evaluation service_
Note: The screening of candidates will be conducted by a screening committee. The screening committee reserves the right to limit the number of interviews granted. Meeting the minimum qualifications for a position does not assure the applicant of an interview.
Knowledge and Abilities:
Knowledge of:
• Student services available at the college.
• Modern office procedures, methods and computer equipment.
• Principles and procedures of financial record-keeping and reporting.
• Pertinent federal, state and local laws, codes and regulations related to the assigned special programs processes.
• Principles of public speaking.
• Record-keeping and report preparation methods.
• Principles of providing work direction and guidance to others.
• Correct English usage, spelling, grammar and punctuation.
Ability to:
• Evaluate and implement project goals.
• Communicate information to individuals and groups.
• Interpret and apply the policies and procedures of the college and the project initiatives.
• Interact with and motivate others.
• Maintain records and prepare reports.
• Prepare and monitor budgets.
• Supervise and provide work direction and guidance to assigned staff.
• Understand and follow oral and written instructions.
• Communicate effectively both orally and in writing.
Salary Grade: D
Special Instructions to Applicants:
First Review of Applications:
Complete application packets will be accepted until the position is filled; but those received by 5:00 p.m. (Pacific Standard Time) on March 22, 2021 are assured consideration. The College reserves the right to extend time limits or reinitiate the recruitment/selection process at any point.
Completed application packet must include:
• Completed Online Application for Employment form
• Current resume
• Letter of interest (Cover Letter)
• Unofficial Transcripts from all colleges attended showing degree(s) conferred (copies, and downloads are acceptable).
• List of six (6) professional references – Listed on application form
Foreign Degree: Applicants with foreign degrees from colleges or universities outside of the United States must have their coursework evaluated by a professional association that is a member of the National Association of Credential Evaluation Services (NACES) or Academic Credentials Evaluation Institute, INC. (ACEI). A copy of the evaluation must be submitted with your on-line application.
Applicants who require reasonable accommodation to participate in the selection process should contact Human Resources to make the necessary arrangements.
Additional openings that become available prior to the end of the hiring process may also be filled from the qualified applicants.
The District does not provide sponsorship for authorization to work in the United States. Work authorization should be established at the time of application submission.
All applicants must apply online at https://apptrkr.com/2281873. Emails will not be accepted.
As an Equal Employment Opportunity Employer, the Kern Community College District encourages candidates with diverse backgrounds to apply.