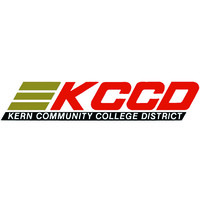 Website Kern Community College District
Dean of Instruction (Two Positions)
Kern Community College District
Position Number: 03178
Posting Date: 12/14/2020
Position Closing Date:
Initial Screening Date: 01/18/2021
Open Until Filled: Yes
Position Type: Management
Rate:
Work Week: 40 hours per week, 12 month position
Minimum Salary: $116,684.96 annual
Maximum Salary: $153,100.78 annual
Benefits:
Kern Community College District provides a rich health and welfare benefits offering to our employees, including Health, Dental, Vision, Life Insurance, and Long-term Disability.
In addition to the above benefits, the District also offers a robust voluntary benefits selection:
• Flex 125
• Additional products and services through American Fidelity
• Supplemental voluntary life insurance
• Tax Shelter Annuities
The District participates in the State Teacher's Retirement System (STRS) for faculty. Employees covered under the State Teacher's Retirement System (STRS), are vested 100% after five years of full time service credit. All coverages begin on the first day of the month following the hire date.
https://www.kccd.edu/human-resources/benefits
College/Site: Porterville College
Location: PC-Main Campus
Basic Function:
Porterville College is seeking a dynamic and innovative educational professional to serve as Dean of Instruction. Division, department, and personnel assignments will be finalized at the beginning of employment to best connect individual experience and expertise to college needs.
Under the supervision of the Vice President of Instruction, the Dean of Instruction has broad accountability, within the participatory governance framework, for planning, directing and evaluating assigned functions associated with maintaining quality instructional and academic programs.
Examples of Duties:
-Support the college's focus of improving lives through education, including providing a welcoming, safe and equitable educational and working experience for all students, staff and faculty.
-Facilitate faculty, staff, and other administrators through guided pathways implementation and institutionalization.
-Work as part of a management team dedicated to collaboration and the college goal of integrating instruction and student services as a way to create and maintain a supportive student-learning environment.
-Interpret and administer District policy regarding assigned academic programs.
-Interpret and administer College policy with respect to faculty load and scheduling. Provide leadership in the development, revision and interpretation of curriculum, academic programs, catalog, and course information.
-Provide leadership in generating staff development opportunities for faculty and staff.
-Provide assistance in recruitment, selection, orientation, and evaluation of adjunct faculty in appropriate disciplines.
-Evaluate the performance of faculty and classified personnel in assigned areas of responsibility.
-Develop, prepare and monitor administrative budgets and expenditures in consultation with division chairs.
-Assist in the coordination of fall, spring, summer scheduling, and staff assignments for all areas of responsibility.
-Provide instructional leadership for assigned academic departments and work with department chairs in curriculum maintenance and development in areas of responsibility.
-Act as liaison with District, State, and federal governing bodies regarding College programs and practices.
-Develop program goals and objectives and monitor outcomes.
-Market the College and specific academic programs to the College community and the general public.
-Serve on College and District committees as appropriate.
-Liaise with local, community, and regional partners to advance collaborative initiatives.
-Provide leadership and coordination in support of career, technical, and emerging occupational education programs and services, in consort with relevant workforce development programs, as appropriate.
-Assist CTE faculty in the development of advisory committees, provide guidance in working with advisory committees, and attend advisory committee meetings. Ensure that each career/technical program has an active advisory committee that meets regularly to provide input concerning program design and implementation.
-Coordinate the procurement and distribution of grant funds, prepare grant applications, budgets, and reports for local, state, and federal grant supported programs.
-Facilitate evening supervision and supervision of athletic contests when needed.
-Other duties as assigned
Education and Experience:
MINIMUM QUALIFICATIONS:
• Master's Degree, preferably in an academic area related to assignment.
• Five years of full-time experience in teaching and/or administration, including at least three years of leadership experience reasonably related to the administrative assignment.
• Demonstrated sensitivity to and an understanding of the diverse academic socioeconomic culture, ethnic, and disability backgrounds of community college students and employees.
DESIRABLE QUALIFICATIONS
• Earned Doctorate from an accredited institution.
• Community college faculty experience.
• Experienced leadership in program development and working with industry to secure resources
Note: Degrees and credits must be from accredited institutions (Title V Section 53406). Any degree from a country other than the United States, including Canada and Great Britain, must be evaluated by an evaluation service.
Note: The screening of candidates will be conducted by a screening committee. The screening committee reserves the right to limit the number of interviews granted. Meeting the minimum qualifications for a position does not assure the applicant of an interview.
Knowledge and Abilities:
Knowledge of:
• Mission of the California Community Colleges
• Community college academic and student programs, regulations, and policies
• Student success strategies
• Principles of employer-employee relations
• Principles of college management
• Use of technology in the delivery of instruction and student services
• Familiarity with distance learning methodologies and management
• Teaching and learning strategies
• Learning Outcomes Assessment
• College accreditation
• Career Technical Education national and state public policy.
• Adult learning theory and learning styles.
• Concepts of course scheduling and enrollment management;
• General principles of organization, management and employee supervision,
and training;
• Effective research, analytical and report writing techniques;
Knowledge and Abilities (continued)
Ability to:
• Apply and interpret laws, rules and regulations affecting community colleges.
Formulate policies and procedures.
• Coordinate and facilitate meetings.
• Compile clear, accurate reports and surveys.
• Establish and maintain effective working relationships.
• Effectively communicate both orally and in writing.
• Handle sensitive and complex employee/employer issues consistently and
professionally.
• Manage multiple priorities and projects.
• Coordinate and facilitate meetings.
• Establish and maintain effective working relationships.
• Develop, monitor, and administer budgets.
Salary Grade: K
Special Instructions to Applicants:
First Review of Applications:
Complete application packets will be accepted until the position is filled; but those received by 5:00 p.m. (Pacific Standard Time) on January 18, 2021 are assured consideration. The College reserves the right to extend time limits or reinitiate the recruitment/selection process at any point.
• Completed application packet must include:*
• Completed Online Application for Employment form
• Current resume
• Letter of interest (Cover Letter)
• Unofficial Transcripts from all colleges attended showing degree(s) conferred (copies, and downloads are acceptable). Foreign transcripts must be evaluated for U.S. equivalency at the applicant's expense
• List of six (6) professional references – Listed on application form
Applicants who require reasonable accommodation to participate in the selection process should contact Human Resources to make the necessary arrangements.
https://do-prod-webteam-drupalfiles.s3-us-west-2.amazonaws.com/kccdedu/s3fs-public/page/EEO%20Plan%202018-2021%20-%20Final%20Version%20-%20SIGNED.pdf
Additional openings that become available prior to the end of the hiring process may also be filled from the qualified applicants.
The District does not provide sponsorship for authorization to work in the United States. Work authorization should be established at the time of application submission.
Note: The District is strongly committed to achieving staff diversity and the principles of equal employment opportunity. The District encourages a diverse pool of applicants and does not discriminate on the basis of national origin, religion, age, gender, gender identity, gender expression, race or ethnicity, color, medical condition, genetic information, ancestry, sexual orientation, marital status, physical or mental disability, pregnancy, or because he/she is perceived to have one or more of the foregoing characteristics, or based on association with a person or group with one or more of these actual or perceived characteristics or any other characteristic protected by federal, state or local law, in any of its policies, procedures or practices.
https://www.kccd.edu/human-resources/discrimination-free-work-environment
All applicants must apply online at https://apptrkr.com/2103079. Emails will not be accepted.
As an Equal Employment Opportunity Employer, the Kern Community College District encourages candidates with diverse backgrounds to apply.