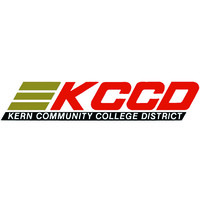 Website Kern Community College District
Dear Colleagues:
The Board of Trustees of the Kern Community College District (KCCD) invite applications for the position of District Chancellor.   Complete application packets will be accepted until the position is filled; but those received by January 22, 2021 at 5 p.m. (Pacific) are assured consideration.
The Chancellor of the Kern Community College District serves as the chief executive officer and reports to a seven-member, elected Board of Trustees. The Chancellor is the District's administrative leader and is responsible for overseeing operations for the entire District.
The Kern Community College District, geographically one of the largest community college districts in the United States, provides leadership and educational resources to the three colleges serving communities in over 24,800 square miles in southern and central California.  KCCD addresses the educational needs of 40, 000 students annually through its colleges' programs and services. The Kern CCD is comprised of Bakersfield College, Porterville College and Cerro Coso Community College, as well as district-wide support services.  The District offices are located in downtown Bakersfield.
This District Chancellor search website link includes information about the position, the College, the District, the community, and instructions for submitting an application:
https://www.kccd.edu/human-resources/chancellor-search/
If you are interested in this position, please consider applying. Also, if you have qualified colleagues who may be interested, please forward this email to them.
The District has retained PPL, Inc. to support its search and selection processes.  For confidential inquiries and nominations, please contact:
Dean C. Colli, Ed.D.
PPL, Inc—Vice President
(619) 517-6133
Jim Riggs, Ed.D.
PPL, Inc – Vice President
(209) 559-6550
For full consideration in the initial screening of qualified applicants, all application materials must be submitted to the KCCD Human Resources Office, following instructions on the presidential search website.
Thank you!
PPL, Inc.