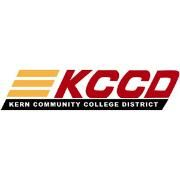 Website Kern Community College District
Director, Transfer Pathways (COF)
Kern Community College District
Salary: $105,785.52 – $138,799.78 Annually
Job Type: Full Time
Job Number: FY21-22-00692
Location: Bakersfield, CA
Department: Counseling
Basic Function
This position is contingent on funding.
Under the supervision of the Vice President, Student Affairs, the Director of Transfer Pathways is responsible for the development, coordination, planning, and supervision of transfer initiatives for the college, including: Associate Degree for Transfer, UC Pathways, The Kern Promise, and articulation in accordance with State and Federal codes and regulations, and college and District policies and procedures.
The Director of Transfer Pathways will coordinate a transfer task force of faculty and staff deployed in varied areas of the college to ensure training, monitoring of work, and coordination of reporting functions. Additionally, the Director will be responsible for fostering communication and coordination with transfer partners, including CSU Bakersfield and other four-year universities.
Representative Duties
1. Manages and provides vision and expertise for all transfer pathways, course articulation agreements, guided pathways to baccalaureate programs to the campus, local schools, and community organizations.
2. Develops, schedules, and coordinates all transfer efforts of the college. Included may be on-campus presentations to faculty and staff, coordinating planning meetings with four-year university partners, and engaging in discipline-specific articulation discussions.
3. Establishes and maintains relationships with four-year university partners to strengthen guided pathways to completion.
4. Supervises and coordinates a campus-based transfer task force in the planning, coordination, and evaluation of transfer work.
5. Develops, implements, and monitors grant and other categorical strategic plans and budget reports; establishes goals and activities, and evaluates program outcomes.
6. Assist in the design and assessment of institutional research focusing on student outcomes; Develop and generate statistical data and reports related to programs supervised
7. Work closely with the Vice President of Academic Affairs, faculty chairs, Student Affairs directors, faculty deans, and other appropriate staff to accomplish the mission and goals of the college and goals of related areas.
8. Participates in workshops, meetings, and conferences at the district, local, regional, and state levels as appropriate to the assigned areas of responsibility.
9. Hires, trains, schedules, supervises, and evaluates the work performance of assigned personnel.
10. Performs other related activities as assigned.
11. Perform other duties as assigned
Minimum Qualifications
• Master's degree from an accredited college/university, preferably in Counseling, Student Affairs, Higher Education, or related area of study
• Five years of full-time experience or the equivalent in the administration of educational programs, including at least three years of leadership experience reasonably related to the administrative assignment
• Demonstrated sensitivity to and understanding of the diverse academic, socioeconomic, cultural, ethnic, racial, and disability backgrounds of community college students and employees
Knowledge and Abilities
• Knowledge of State and Federal codes, statutes, and regulations that govern California community college student developmental and instructional services including:
o Pertinent sections of Title 5 of the California Code of Regulations
o Pertinent sections of California Education Code
o California State Chancellor's Office legal opinions and advisories
o Federal regulations pertaining to the Family Educational Rights and Protection Act
• Knowledge of Principles of student development administration at the community college level; leadership and management principles and techniques
• Ability to exercise group leadership skills which emphasize collaboration, consensus building, conflict resolution, and problem-solving
• Knowledge of the mission and philosophy of the California community college system; instructional programs; regulations and policies; principles of employer-employee relations
• Knowledge of accounting, budgeting, and fiscal reporting
• Knowledge of computer operations/data processing systems
• Ability to work as a part of a management team dedicated to collaboration and the college goal of integrating instruction and student affairs as a way to create and maintain a supportive student-learning environment
• Ability to exercise group leadership skills which emphasize collaboration, consensus building, conflict resolution, and problem-solving
• Ability to effectively communicate orally and in writing
• Ability to work well with people from diverse economic and ethnic/racial backgrounds
• Ability to manage comprehensive sources of funds in excess of $8 million annually
• Ability to apply legal and policy provisions/regulations to various problems consistently and correctly
• Ability to establish and maintain cooperative and helping working relationships with students, staff, and others in the course of work
SALARY RANGE$105,785.52 – $ 138,799.78 annually
Maximum Entry Level Salary: $ 111,140.91 annually
SPECIAL INSTRUCTIONS First Review of Applications: Complete application packets will be accepted until the position is filled; but those received by April 18, 2022 are assured consideration. The College reserves the right to extend time limits or reinitiate the recruitment/selection process at any point. Completed application packet must include:
• Completed Online Application for Employment form
• Current resume
• Letter of interest (Cover Letter)
• Copy of legible transcripts, if applicable
• List of five (5) professional references – Listed on application form
It is the applicant's responsibility to redact (or remove) any personal information from all documents prior to uploading. This includes Social Security Numbers, Date of Birth, and any photos of the applicant.
Foreign Degree: Applicants with foreign degrees from colleges or universities outside of the United States must have their coursework evaluated by a professional association that is a member of the National Association of Credential Evaluation Services (NACES) or Academic Credentials Evaluation Institute, INC. (ACEI). A copy of the evaluation must be submitted with your on-line application.
Applicants who require reasonable accommodation to participate in the selection process should contact Human Resources to make the necessary arrangements. https://www.kccd.edu/human-resources/discrimination-free-work-environment
Note: The District is strongly committed to achieving staff diversity and the principles of equal employment opportunity. The District encourages a diverse pool of applicants and does not discriminate on the basis of national origin, religion, age, gender, gender identity, gender expression, race or ethnicity, color, medical condition, genetic information, ancestry, sexual orientation, marital status, physical or mental disability, pregnancy, or because he/she is perceived to have one or more of the foregoing characteristics, or based on association with a person or group with one or more of these actual or perceived characteristics or any other characteristic protected by federal, state or local law, in any of its policies, procedures or practices. https://www.kccd.edu/human-resources/discrimination-free-work-environment
The District does not provide sponsorship for authorization to work in the United States. Work authorization should be established at the time of application submission.
All applicants must apply online at https://apptrkr.com/2982921. Emails will not be accepted.