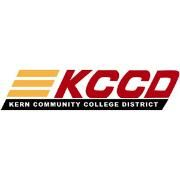 Website Kern Community College District
Director, Health and Wellness Center
Kern Community College District
Position Number: 03236
Posting Date: 02/23/2021
Position Closing Date:
Initial Screening Date: 03/16/2021
Open Until Filled: Yes
Position Type: Management
Minimum Salary: $109, 909.01 annually
Maximum Salary: $144,210.15 annually
Benefits: Our competitive benefits package includes medical, dental, and vision insurance; life insurance coverage; long-term disability insurance, and an employee assistance program (EAP).
In addition, employees have the option to purchase:
Flex 125
Supplemental voluntary life insurance
403b Tax Shelter Annuity
All coverages begin on the first day of the month following the hire date. Employees are covered under the California Public Employees Retirement System (CalPERS) and are vested 100% after five years of full time service.
https://www.kccd.edu/human-resources/benefits
College/Site: Bakersfield College
Location: BC-Main Campus
Basic Function: The Director, Health and Wellness Center, reporting to the Dean of Nursing/Allied Health, plans, develops, organizes, coordinates, implements, administers, directs and evaluates the programs, operations, activities and staff of the Student Health and Wellness Center to ensure appropriate and adequate levels of a variety of healthcare services for students, or emergency care of employees and visitors in compliance with the laws, policies, procedures and guidelines as established by the college, district, and various licensing/accrediting agencies.
Example of Duties
Directs and oversees clinical practice according to Health Services and College policies and procedures, and provides for the quality of care provided in the student health services program.
Performs a variety of professional nursing activities including the screening, assessment and treatment of ill or injured students as described by the Nursing Practice Act and Standards of Practice for Nurse Practitioners; monitor and assure nursing care complies with established health standards; screen and evaluate medical conditions; examine students and identify illnesses, injuries and medical emergencies; provide treatment and administer first aid and emergency medical care as necessary; coordinate response to emergency situations; document all evaluations; maintains patient confidentiality.
Trains, supervises, and evaluates assigned clinical, academic and classified employees which include coordinating the services of independent health care professionals.
Maintains a secure, accessible system of confidential medical records in accordance with applicable standards of practice and state and Federal laws.
Initiates and updates as necessary appropriate contractual agreements necessary for the operation of Student Health Services.
Ensures required current licensure for professional staff and services.
Conducts periodic needs assessment and participates with members of the college community in planning Student Health Services programs to respond to identified needs; designs and implements new need-based programs, and monitors existing programs for applicability, safety and effectiveness.
Ensures an appropriate inventory of medical supplies, equipment, and medications, including appropriate procurement, storage, security, and maintenance of inventory.
Establishes, reviews, and appropriately revises administrative, clinical and operational policies, procedures and protocols for Student Health Services.
Directs the preparation and management of the Student Health Services budget consistent with College goals, policies and department mission.
Serves as liaison with the community, health care professionals and agencies for the purposes of offering services, making effective referrals and coordinating health care resources.
Serves as a resource for the college community on issues of health promotion, disease prevention, safety and health advocacy.
Coordinates with other campus departments in meeting the health needs of the campus community, including such services as mandated immunizations, health status and disability assessment.
Presents health awareness information campus-wide.
Plan, develop, and implement innovative programs in order to provide a rich and supportive student-learning environment.
Assist in grant and resource development, management, and reporting processes.
Recommend and implement program policies and procedures in compliance with college/district policies and procedures, state/national accrediting/approving agencies and local healthcare facilities rules and regulations; interpret department policies and objectives to other college departments.
Provide assigned personnel direct work supervision and performance evaluation in accordance with Board Policy or Collective Bargaining Agreement.
Represent the college at public functions and/or in the community. Assist in the promotion and marketing of the College image. Maintain close liaison and harmonious relationships with area hospitals, related health care facilities, and educational and public agencies to foster strong working relationships.
Perform other related duties as assigned.
Education and Experience:
MINIMUM QUALIFICATIONS:
An earned Master's degree from an accredited college or university in Nursing and California Public Health Nurse certificate;
OR
A Bachelor's degree in Nursing, a California Public Health Nurse certificate, and a Master's degree in health education, sociology, psychology, counseling, health care administration, public health, or community health.
Possession of a current, valid California license as a Registered Nurse
Valid California Registered Nurse Practitioner License and current Drug Furnishing Certificate.
Current CPR, first aid and automatic external defibrillator certification issued by an authorized agency.
Valid California driver's license.
A minimum of five (5) year's increasingly responsible experience as a supervising Registered Nurse or Manager of healthcare facility, including two (2) years' experiences supervising Registered Nurses and other staff.
Successful experience that demonstrates the ability to perform the duties listed above.
Demonstrated sensitivity to an understanding of the diverse academic socioeconomic culture, ethnic, and disability backgrounds of community college students and employees.
Note: Degrees and credits must be from accredited institutions (Title V Section 53406). Any degree from a country other than the United States, including Canada and Great Britain, must be evaluated by an evaluation service.
Note: The screening of candidates will be conducted by a screening committee. The screening committee reserves the right to limit the number of interviews granted. Meeting the minimum qualifications for a position does not assure the applicant of an interview.
Knowledge and Abilities:
KNOWLEDGE AND ABILITIES:
Ability to work as part of a management team dedicated to collaboration and the college goal of integrating instruction and student services as a way to create and maintain a supportive student-learning environment.
Knowledge of and ability to accurately interpret laws, rules, and regulations pertaining to California Community Colleges and Student Health Services.
A demonstrated ability to communicate effectively, orally and in writing, and to work effectively and harmoniously with students, colleagues, staff, and others.
Demonstrated commitment to the continuous improvement of health and wellness for students and ability to create an environment conducive to the development of student services innovations.
Ability to conduct institutional research and to prepare and administer grants.
Demonstrated effective management of personnel and budgets.
Knowledge of safety issues related to student health services, equipment and facilities.
Knowledge of and commitment to the California Community Colleges mission and philosophy.
Salary Grade: J
Special Instructions to Applicants:
First Review of Applications:
Complete application packets will be accepted until the position is filled; but those received by 5:00 p.m. (Pacific Standard Time) on March 16, 2021 are assured consideration. The District reserves the right to extend time limits or reinitiate the recruitment/selection process at any point.
Completed application packet must include:
Completed Online Application for Employment form
Current resume
Letter of interest (Cover Letter)
Copy of legible transcripts
List of six (6) professional references – Listed on application form
Applicants who require reasonable accommodation to participate in the selection process should contact Human Resources to make the necessary arrangements.
The District does not provide sponsorship for authorization to work in the United States. Work authorization should be established at the time of application submission.
All applicants must apply online at https://apptrkr.com/2165542. Emails will not be accepted.
As an Equal Employment Opportunity Employer, the Kern Community College District encourages candidates with diverse backgrounds to apply.