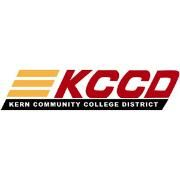 Website Kern Community College District
Assistant Director, Student Life
Kern Community College District
Position Number: 03258
Posting Date: 03/24/2021
Position Closing Date:
Initial Screening Date: 04/07/2021
Open Until Filled: Yes
Position Type: Management
Rate:
Work Week: 40 hours per week, 12 month position
Minimum Salary: $85,307.16 annual
Maximum Salary: $111,930.39 annual
Benefits:
Kern Community College District provides a rich health and welfare benefits offering to our employees, including Health, Dental, Vision, Life Insurance, and Long-term Disability.
In addition to the above benefits, the District also offers a robust voluntary benefits selection:
• Flex 125
• Additional products and services through American Fidelity
• Supplemental voluntary life insurance
• Tax Shelter Annuities
The District participates in CalPERS retirement system and Social Security benefits for Classified and Management employees. Employees covered under the California Public Employees Retirement System (CalPERS), are vested 100% after five years of full time service credit. All coverages begin on the first day of the month following the hire date.
College/Site: Bakersfield College
Location: BC-Main Campus
Basic Function:
Under the direction of the Director, Student Life, the Assistant Director will direct and coordinate the activities of the Student Life department.
The Assistant Director will assist with co-curricular programming and services within the Campus Center along with student transition, training, campus programing, orientation, as well as meeting regularly with key student positions. Involvement responsibilities include overseeing the Student Organization registration process including policy development, risk management, and student organization training and development. Programs and co-curricular involvement opportunities that are designed with an equity and inclusion lens and marketed to appeal to a diverse and commuter student population. This position also serves to advise the parts of the Bakersfield College Student Government Association (BCSGA) and to provide student involvement opportunities through on-campus co-curricular programs and services. Administrative functions include budget management, risk management, and a strong emphasis on assessment of program initiatives and student learning outcomes. Through the intentional use of student development theory and leadership models, this position works to enhance a growing sense of community by fostering students' awareness and appreciation for involvement in co-curricular activities and experiences focused on personal growth and development. Ability to work evenings and weekends required.
Student Organizations
Coordinate advisement, registration, promotion, and support of over 50 diverse student organizations; develop guidelines and training for student groups and advisors; and manage all applicable leadership software for student organizations and advisors.
Evaluate and recommend policies and procedures for student organizations
Design and implement leadership development and procedural training programs for registered student organization
Promote service projects and activities to all student organizations, and track participation
Facilitate external and internal relationship between and among student organizations, and internal and external communities
Provides oversight over all Recreation, Intramurals and Club Sports through programming, Risk Management and amenities management.
Be a resource and provide training to student clubs and advisors assisting them to update, format, and input information for their organization
Provide guidance and assistance for the event registration and funding grant request process
Directly advise the BCSGA Department of Student Organizations
Supervise club accounts
Responsible for expenditures for the budget pertaining to student organizations
Student Government
Develop and present appropriate in-service training and workshops
Coordinate student government elections
Attend all student government meetings
Aid in developing the annual student government budget
Plan, coordinate, and implement the application process for the Student Trustee
Provide leadership, training and advisement of the Student Government Association
Assist student government officers in academic pursuits Campus Programming
Collaborate with faculty members to plan, organize and implement co-curricular programs that support the College's common and program learning outcomes and contribute to the educational experience of its students.
Oversees all functions of the campus center programming board including contract review, budget management, event oversight, student hiring and training, event planning and management
Directly advise the BCSGA Department of Student Activities

Develops programs and services to meet the diverse needs of students at the college; works toward creating and communicating a welcoming environment that accepts differences, promotes tolerance, and creates opportunities for students to learn from each other

Facilitates collaboration between the campus community and BCSGA by serving as a liaison to other programming groups and key administrative offices and departments including College Administration, Maintenance and Operations, and Public Safety
Ensures that business transactions, including ticket sales, contracts, income deposits, and expense requisitions undertaken by the programming boards comply with College procedures and regulations
Coordinate or supervise additional late night and weekend programs (as needed)
Create and implement campus-wide programs that are aligned with our college mission and strategic plan on an as needed basis for the Division of Student Affairs
Actively promote in both traditional and non-traditional mediums, opportunities for the campus so we achieve maximum participation from its students
Provide oversight and management of events on campus that can be both public and internal in nature, understating and addressing all the risk associated with these types of events.
Collaborate in the planning and implementation of campus wide programs and traditions, including Welcome Week, Homecoming, New Student Convocation, Spring Fling, Welcome back Week, etc.
Leadership Programming
Plan, organize and implement the new student orientation program in cooperation with other administrative offices on campus.
Plan and coordinate the Leadership Certificate Program.
Oversee all functions of the Alternative Spring Break Program including student hiring and training, budget management, selection and training for student and staff site leaders, and program advertisement
Create or facilitate leadership development programs for student leaders (as needed)
Responsible for acculturating new students to student leadership development programs during orientations and welcome week programs.
Administer all databases related to monitoring student leadership programs. Complete annual report on student participation rates in student leadership development programs and experiential education, the effectiveness of these programs and assess student learning outcomes for select programs annually.
Work collaboratively with the professional staff to plan and implement office sponsored events including the Student Leadership Awards, Leadership Retreats, and other office celebrations.
Promotional
Provide oversight or implement the use of social media or emerging technology to publicize student events and enhance student engagement
Responsible for the production and distribution of student handbook and other student related materials
Supervise printed promotional material for BCSGA, including but not limited to activity calendars, posters, and publications.
General Duties
Represent the Office of Student Life in a variety of forums on- and off-campus; attend, conduct, or participate in a variety of meetings as assigned
Researches current trends and best practices for the delivery of student leadership, cocurricular and social activities, supporting the mission of the college.
Responsible for the daily management of the Student Leadership Center, including hiring, training, and staffing of both students and contract professionals
Provide strategic oversight, supervision and guidance to professionals in the Office of Student Life, supporting the collective mission.
Provide effective supervision both directly and indirectly student staff
Develop an annual operating budget and ensure that the college resources are utilized efficiently, ethically, and effectively. Monitor and maintain budgetary controls and accountability.
Actively support the college's recruitment and retention efforts
Exercise judgment and independent initiative; handle time-sensitive matters that require concise problem solving and a high degree of confidentiality.
Serve on college participatory committees as assigned; attend all applicable training sessions.
In absence of the Director, act as the building manager for the Campus Center and all its programs, services, and operations.
Assist the Director for Student Life with the supervision of student employees by recommending personnel decisions
Assist the Director of Student Life with all departmental or divisional strategic planning, goal setting, data collection, and assessment as needed throughout the academic year
Assist in all aspects of office operations, including contributions to strategic planning and assessment efforts.
Perform other duties as needed and related to the functions of the Office of Student Life
Education and Experience:
Minimum Qualifications:
Bachelor's degree from an accredited college/university, preferably in the Student Affairs and Higher Education or related field
Three years of increasingly responsible experience in a college student services program in which the applicant dealt predominantly with student leadership, campus event management, co-curricular programming, publications and social media, student organization development, and student government.
Demonstrated sensitivity to and understanding of the diverse academic, socioeconomic, cultural, ethnic, and disability backgrounds of community college students and employees.
Desirable Qualifications:
Master's in College Student Personnel or Master's Student Affairs and Higher Education or related field.
Note: Degrees and credits must be from accredited institutions (Title V Section 53406). Any degree from a country other than the United States, including Canada and Great Britain, must be evaluated by an evaluation service.
Note: The screening of candidates will be conducted by a screening committee. The screening committee reserves the right to limit the number of interviews granted. Meeting the minimum qualifications for a position does not assure the applicant of an interview.
Knowledge and Abilities:
KNOWLEDGE OF:
Community college rules, regulations, policies and procedures pertaining to student governments
Campus policies and procedures relating to Student Services Programs.
Rules and regulations pertaining to the student organization application process and eligibility.
California community college mission and philosophy.
Training, supervision, and practices of office management.
Principles of providing work direction and guidance.
Database tracking methods.
Budgeting procedures and techniques.
Correct English usage, spelling, grammar, and punctuation.
Modern office procedures, methods, and equipment.
Basic principles and practices of fiscal, statistical and administrative research, and report preparation.
ABILITY TO:
Interpret and apply State rules and regulations
Organize, direct, and implement a comprehensive student leadership programs.
Prepare and deliver presentations.
Recruit strong student leaders.
Provide work direction and guidance to assigned staff/student assistants.
Prepare and administer a budget.
Communicate effectively both orally and in writing.
Establish and maintain cooperative and effective working relationships with others.
Work cooperatively with other departments, offices, students, and outside agencies.
Perform responsible and difficult technical work involving the use of independent judgment and personal initiative.
Operate a computer and applicable software.
Salary Grade: G
Special Instructions to Applicants:
Complete application packets will be accepted until the position is filled; but those received by 5:00 p.m. (Pacific Standard Time) on April 7, 2021 are assured consideration. The College reserves the right to extend time limits or reinitiate the recruitment/selection process at any point.
Completed application packet must include:
Completed Online Application for Employment form
Current resume
Letter of interest (Cover Letter)
Copy of legible transcripts, if applicable
List of six (6) professional references – Listed on application form
It is the applicant's responsibility to redact (or remove) any personal information from all documents prior to uploading. This includes Social Security Numbers, Date of Birth, and any photos of the applicant.
Foreign Degree: Applicants with foreign degrees from colleges or universities outside of the United States must have their coursework evaluated by a professional association that is a member of the National Association of Credential Evaluation Services (NACES) or Academic Credentials Evaluation Institute, INC. (ACEI). A copy of the evaluation must be submitted with your on-line application.
Applicants who require reasonable accommodation to participate in the selection process should contact Human Resources to make the necessary arrangements.
https://do-prod-webteam-drupalfiles.s3-us-west-2.amazonaws.com/kccdedu/s3fs-public/page/EEO%20Plan%202018-2021%20-%20Final%20Version%20-%20SIGNED.pdf
Note: The District is strongly committed to achieving staff diversity and the principles of equal employment opportunity. The District encourages a diverse pool of applicants and does not discriminate on the basis of national origin, religion, age, gender, gender identity, gender expression, race or ethnicity, color, medical condition, genetic information, ancestry, sexual orientation, marital status, physical or mental disability, pregnancy, or because he/she is perceived to have one or more of the foregoing characteristics, or based on association with a person or group with one or more of these actual or perceived characteristics or any other characteristic protected by federal, state or local law, in any of its policies, procedures or practices.
https://www.kccd.edu/human-resources/discrimination-free-work-environment
The District does not provide sponsorship for authorization to work in the United States. Work authorization should be established at the time of application submission.
All applicants must apply online at https://apptrkr.com/2200356. Emails will not be accepted.
As an Equal Employment Opportunity Employer, the Kern Community College District encourages candidates with diverse backgrounds to apply.