VP/VC Admin/Business Services
May 17, 2021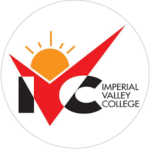 Website Imperial Valley College
Vice President, Administrative Services/Chief Business Officer
Salary: $144,388.00 – $188,398.00 Annually
Job Type: Full Time
Job Number: 111
Closing: 5/17/2021 11:59 PM Pacific
Location: Imperial, CA
Division: Administrative Services
Representative Duties
Under the direction of the Superintendent/President, serve as the Chief Business and Operations Officer (CBO) of the District in the technical organization and management of fiscal services and operations, including budget development and control, accounting, employee benefits, payroll, purchasing, contract and facility grant management, facilities development, maintenance and operations and/or related functions. As a direct report to the Superintendent/President, the Vice President may be assigned additional related responsibilities as part of the executive management team.
EXAMPLES OF DUTIES:
Is responsible for strategic financial plan development that sustains the fiscal health and stability of the District.
Is primarily responsible for revenue forecasting, budget development, planning, and allocation of District financial resources. Oversees development and monitoring of district budgets consistent with district goals and applicable laws; advises the college on fiscal implications of budgetary decisions.
Oversees budgets for all programs supervised; provides for the internal allocation and regulation of funds through requisitions and internal adjustment of funds.
Participates in policy development in matters of fiscal management and business operations
Manages operations and provides innovative leadership for the college and specific areas of responsibility.
Selects, trains, supervises, and evaluates managers and other staff; coordinates the work of Administrative Services with other major college units.
Coordinates the planning, development, and implementation of innovative approaches to fiscal management using technology, data management, or analysis to support the college's mission.* Oversees facilities planning and maintenance and operations projects, including capital and bond funds, bid processes, award of contracts and general supervision of ongoing scheduled maintenance and new building projects. * Performs other duties as assigned by the Superintendent/President.
Please click https://www.imperial.edu/docs/human-resources/job-descriptions/administration/8608-vice-president-for-administrative-services/file to view the full job description.
Minimum Qualifications
A Master's Degree from an accredited college or university with emphasis in business administration, finance management or related fields, OR, a Bachelor's Degree, CPA License OR the equivalent AND at least five years of experience in financial management.
Demonstrated administrative level leadership and experience.
Demonstrated sensitivity to and understanding of diverse academic, socioeconomic, culture, gender, sexual orientation, disability, and ethnic/racial backgrounds of community college students.
IMPORTANT: To be considered for the position applying for, applicants must submit the required items by the deadline, which include: online IVC application, current resume, and ALL unofficial transcripts (transcripts must show degree was awarded or conferred with a completion date). All attachments will be uploaded into the online application. Applications which do not include all of the required materials will not be forwarded to the screening committee for consideration. Materials submitted become property of the District and will not be returned, copied, or considered for other openings.
Supplemental Information
Initial salary placement is normally at Range 11 step 1. Initial placement may be negotiated at a higher step depending on experience and education–Starting Salary ($144,388 – $157,777)
Please click https://www.imperial.edu/docs/human-resources/salary-schedules/current-salary-schedules/10728-administrator-and-confidential-salary-schedule-2020-2021-effective-july-1-2020/file to review current salary schedule.
EEO Information
Imperial Valley College is an equal opportunity employer and does not discriminate against persons on the basis of race, religion, national origin, sexual orientation, gender, gender identity and expression, marital status, age, disability, pregnancy, medical condition, or covered veteran status.
To apply, visit https://apptrkr.com/2227481
The Imperial Community College District is committed to the principles of equal employment opportunity and will implement a comprehensive program to put those principles into practice. It is the District's policy to ensure that all qualified applicants for employment and employees have full and equal access to employment opportunity, and are not subjected to discrimination in any program or activity of the District on the basis of ethnic group identification, race, color, national origin, religion, age, sex, gender identity, physical disability, mental disability, ancestry, sexual orientation, language, accent, citizenship status, transgender status, parental status, marital status, economic status, veteran status, medical condition, ancestry, political or organizational affiliation, or on the basis of these perceived characteristics, or based on association with a person or group with one or more of these actual or perceived characteristics. The District will strive to achieve a workforce that is welcoming to men, women, persons with disabilities and individuals from all ethnic and other groups to ensure the District provides an inclusive educational and employment environment. Such an environment fosters cooperation, acceptance, democracy and free expression of ideas.