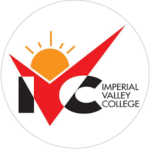 Website Imperial Valley College
Associate Dean Institutional Effectiveness, Equity and Student Success
Salary: $127,922.00 – $166,917.00 Annually
Job Type:
Job Number: 144
Closing: 2/8/2022 11:59 PM Pacific
Location: Imperial, CA
Division: President's Office
Representative Duties
DEFINITION:
Under the supervision of an appropriate supervisor, the Associate Dean of Institutional Effectiveness, Equity and Student Success is responsible in leading the development, implementation, and evaluation of the College's Student Equity and Achievement initiatives. The Associate Dean will lead in the design and implementation of the equity plan and framework. Leads the coordination of matriculation services and ensures proper academic support of disproportionate impacted students.
EXAMPLES OF DUTIES:
Provide leadership in the development and implementation of an equity framework, including short and long-term goals, objectives and strategies.
Serves as the point of contact in coordinating Matriculation services and Student Equity activities.
Provide guidance and support to individuals, departments and programs in identifying policies, practices and other factors that result in inequitable outcomes.
Develop and manage new and current programs designed to support student success.
Collaborate with administration and faculty to support the infusion of culturally relevant pedagogy and practices into the college curricula and programs.
Provides supervision and direction of student access programs and services.
Develops and promotes student support connections that foster and enhance student success, including the integration of new technology.
Creates and implements a system for tracking students to services received, including administering the College's Early Alert Program.
Works cooperatively with administration in outreach and recruitment activities.
Collaborates with the Director of Research and Institutional Effectiveness to plan, facilitate, and coordinate professional development strategies and activities.
Provides evaluation of follow-up counseling services for students having academic difficulties.
Participates in the non-instructional program review process.
Supervises and evaluates assigned faculty and staff as appropriate.
Coordinates and prepares reports.
Monitors and maintains project budgets with established budgetary procedures.
Prepares and delivers oral presentations.
Serves as a resource to the College on equity and diversity issues and strategies.
Performs other related duties as assigned.
Please click here to view the full job description.
Minimum Qualifications
MINIMUM QUALIFICATIONS:
Possession of a related master's degree and one year of formal training, internship, or leadership experience reasonably related to the administrator's assignment or the equivalent.
AND
2. Demonstrate sensitivity to and ability to work with diverse academic, socioeconomic, cultural, and ethnic backgrounds of community college students, including those with disabilities. (AB 1725, 87360a).
IMPORTANT: To be considered for the position applying for, applicants must submit the required items by the deadline, which include: online IVC application, current resume, and ALL unofficial transcripts (transcripts must show degree was awarded or conferred with a completion date). All attachments will be uploaded into the online application. Applications which do not include all of the required materials will not be forwarded to the screening committee for consideration. Materials submitted become property of the District and will not be returned, copied, or considered for other openings.
Supplemental Information
Initial salary placement is normally at Range 9 step 1. Initial placement may be negotiated at a higher step depending on experience and education. Please click here to review current salary schedule.
EEO Information
Imperial Valley College is an equal opportunity employer and does not discriminate against persons on the basis of race, religion, national origin, sexual orientation, gender, gender identity and expression, marital status, age, disability, pregnancy, medical condition, or covered veteran status.
To apply, visit https://apptrkr.com/2751183
The Imperial Community College District is committed to the principles of equal employment opportunity and will implement a comprehensive program to put those principles into practice. It is the District's policy to ensure that all qualified applicants for employment and employees have full and equal access to employment opportunity, and are not subjected to discrimination in any program or activity of the District on the basis of ethnic group identification, race, color, national origin, religion, age, sex, gender identity, physical disability, mental disability, ancestry, sexual orientation, language, accent, citizenship status, transgender status, parental status, marital status, economic status, veteran status, medical condition, ancestry, political or organizational affiliation, or on the basis of these perceived characteristics, or based on association with a person or group with one or more of these actual or perceived characteristics. The District will strive to achieve a workforce that is welcoming to men, women, persons with disabilities and individuals from all ethnic and other groups to ensure the District provides an inclusive educational and employment environment. Such an environment fosters cooperation, acceptance, democracy and free expression of ideas.