Director
October 13, 2021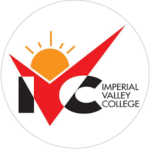 Website Imperial Valley College
Director, Library and Learning Services
Salary: $108,203.00 – $141,187.00 Annually
Job Type:
Job Number: 136
Closing: 10/13/2021 11:59 PM Pacific
Location: Imperial, CA
Division: Academics-Arts & Letters/Learning Services
Representative Duties
Under the direction of an appropriate educational administrator, plan, organize, coordinate, and manage the activities of the Library Media Center, Study Skills Center, Academic Tutoring Labs, Computer Lab, and other related learning services at Imperial Valley College.
• Manage and coordinate Library and Learning Resources programs, facilities, and operations;
• Provide direction for the learning resources and academic support programs in library services and information competency/literacy;
• Provide leadership for program review and budget needs in relation to learning outcomes;
• Supervise and evaluate a diverse faculty and staff in development and maintenance of programs and services;
• Oversee tutoring programs and all related duties. Develop tutoring and tutor training curriculum as appropriate;
• Work effectively and collaboratively with faculty, staff, and administrators in a participatory governance environment;
• Set priorities for various resources needs, provide program analysis and participate in strategic and long-range planning;
• Work collaboratively with other departments to address issues related to facilities management, technology, safety, and security as they relate to the library and learning services;
• Oversee special projects, grants and programs, as assigned;
• Recommend and participate in the development of policy, as necessary, for the District to implement, evaluate, augment, and respond to program and service needs;
• Chair or participate on hiring committees as assigned; ensure compliance with policies, procedures, and practices for the employment of faculty, staff, student workers and temporary employees;
• Manage personnel issues and adjudicate faculty, staff and student concerns;
• Recommend changes to maintain relevance of learning services programs;
• Direct and coordinate the introduction of new technologies;
• Perform related duties as assigned;
• Demonstrate sensitivity to and understanding of diverse academic, socioeconomic, cultural, disability and ethnic backgrounds of community college students.
Please click https://www.imperial.edu/docs/human-resources/job-descriptions/administration/10306-director-of-library-and-learning-services/file to view the full job description.
Minimum Qualifications
Possession of a master's degree and one year of formal training, internship, or leadership reasonably related to the administrative assignment.
AND
Demonstrated sensitivity to and understanding of diverse academic, socioeconomic, culture, gender, sexual orientation, disability, and ethnic/racial backgrounds of community college students.
Preferred Qualifications:
Master's degree in Library Sciences or Library and Information Science.
IMPORTANT: To be considered for the position applying for, applicants must submit the required items by the deadline, which include: online IVC application, current resume, and ALL unofficial transcripts (transcripts must show degree was awarded or conferred with a completion date). All attachments will be uploaded into the online application. Applications which do not include all of the required materials will not be forwarded to the screening committee for consideration. Materials submitted become property of the District and will not be returned, copied, or considered for other openings.
Supplemental Information
Initial salary placement is normally at Range 8 step 1. Initial placement may be negotiated at a higher step depending on experience and education. Please click https://www.imperial.edu/docs/human-resources/salary-schedules/current-salary-schedules/10728-administrator-and-confidential-salary-schedule-2020-2021-effective-july-1-2020/file to review current salary schedule.
EEO Information
Imperial Valley College is an equal opportunity employer and does not discriminate against persons on the basis of race, religion, national origin, sexual orientation, gender, gender identity and expression, marital status, age, disability, pregnancy, medical condition, or covered veteran status.
To apply, visit https://apptrkr.com/2474398
The Imperial Community College District is committed to the principles of equal employment opportunity and will implement a comprehensive program to put those principles into practice. It is the District's policy to ensure that all qualified applicants for employment and employees have full and equal access to employment opportunity, and are not subjected to discrimination in any program or activity of the District on the basis of ethnic group identification, race, color, national origin, religion, age, sex, gender identity, physical disability, mental disability, ancestry, sexual orientation, language, accent, citizenship status, transgender status, parental status, marital status, economic status, veteran status, medical condition, ancestry, political or organizational affiliation, or on the basis of these perceived characteristics, or based on association with a person or group with one or more of these actual or perceived characteristics. The District will strive to achieve a workforce that is welcoming to men, women, persons with disabilities and individuals from all ethnic and other groups to ensure the District provides an inclusive educational and employment environment. Such an environment fosters cooperation, acceptance, democracy and free expression of ideas.