Other Administrative Postion
August 5, 2021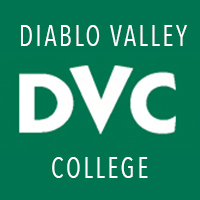 Website Contra Costa Community College District
Fiscal Services Manager
Posting Number: 0001527
Location: Diablo Valley College
Salary: $8,840 – $10,770
Position Definition:
The Fiscal Services Manager, under general direction, plans, organizes, directs, and supervises the work of the college's fiscal services units; develops and maintains complex databases used to develop the colleges budget; performs a variety of complex professional accounting functions; and explains accounting procedures and processes for others.
Duties/essential functions may include, but not be limited to, the following:
Supervises and coordinates the daily operations of the college's fiscal services units, including accounting, payroll, accounts payable, and cashiering.
Oversees, audits and reconciles various accounting transactions including cashiers' receipts, bank deposits, and cash funds.
Develops and maintains the position control budget and the line item budget databases used to develop the college's adopted budget.
Reviews detail of the adopted budget for all college funds for accuracy and makes appropriate adjustments.
Provides college-wide fiscal information for the program review process.
Provides fiscal information to the college budget committee.
Ensures that accounting records accurately reflect college expenditures and revenues.
Monitors and maintains categorical, auxiliary and operating budgets, including the preparation of reports and providing financial analysis of all categorical programs; provides support to departments in the management of operating budgets.
Develops budgets for new and existing grants based on goals and objectives, including the preparation of cost analysis for projects and sets up budgets accordingly.
Conducts college tasks year-end closing by preparing adjusting entries for college operating and categorical budgets; provides year-end fiscal reports for categorical funds.
Assists in developing the annual budget for the college.
Assists in the development of the college's budget development assumptions and parameters.
Maintains and reconciles the College Foundation accounting records and works directly with the external auditors to complete the annual audit of the College Foundation.
Serves as college liaison with District Office for the annual District audit.
Works in conjunction with the District Office on the maintenance of the college's chart of accounts.
Collaborates with District accounting, payroll services, purchasing services, cashiering services and District Fiscal management to ensure seamless operations between the college and the district.
Provides training to assigned departmental staff, and assistance to other District employees regarding accounting procedures.
Confers with other agencies regarding interpretation and application of laws, policies, and regulations as necessary.
Reviews and evaluates employee performance to ensure efficient and effective operations to foster an environment of continuous improvement.
Receives and attempts to resolve complaints involving accounting functions.
Responds to information requests regarding accounting matters.
Supervises the preparation of various financial statements, project claims, and other special reports.
Supervises the maintenance of the college general ledger.
Approves invoices for payment, and checks all submitted vouchers, journal entries, and budget transfers for accuracy.
Communicates by written correspondence, e-mail, and telephone with both internal and external recipients.
Participates in the employment process for new fiscal services staff.
Evaluates the work of assigned staff.
Participates in all phases of accounting work as assigned.
Performs related duties as assigned.
Minimum Qualifications:
Education/Experience:
An earned bachelor's degree from an accredited college or university in accounting, business, public administration or other related field, or the equivalent.
Five years of increasingly responsible professional accounting experience. Three years of experience at a supervisory level.
Demonstrated sensitivity to and understanding of diversity in the workplace and educational environment.
Knowledge Of:
Laws, rules, regulations, and procedures affecting accounting for receipts and disbursements.
California Community Colleges Budget and Accounting Manual.
Governmental accounting and auditing procedures, including Governmental Accounting
Standards Board pronouncements impacting California community colleges.
Operation of financial accounting systems and the input and securing of information and data.
Procedures, operations, and policies of a community college district.
Principles of supervision and training.
Ability To:
Plan, organize and direct the operations of fiscal services units.
Analyze data and draw sound conclusions.
Prepare and maintain accurate, concise and complete records and reports.
Speak and write effectively.
Establish and maintain cooperative working relationships.
Desirable Qualifications:
Experience developing and monitoring a complex budget for a large organization.
Experience performing high level accounting for a California public education institution preferably in higher education.
Experience supervising key business services functions (accounts payable, payroll, cashiering and grant accounting).
Experience working with complex enterprise computer systems (Ellucian, Banner, Peoplesoft, Oracle, etc.)
Special Instructions:
Diablo Valley College is seeking qualified candidates for the position of Fiscal Services Manager. The Fiscal Services Manager reports to the Vice President of Business & Administrative Services and oversees the accounts payable, cashier's office, payroll and grant accounting functions for the college. In addition to the application, please submit a cover letter (not to exceed 3 pages) addressing what interests you in this position and the desirable qualifications outlined in the job announcement. Screening Interviews are anticipated to be held the week of August 16th and Final Interviews the week of August 23rd.
NOTE: New employees will be placed at the first step which is $ 8,840, second step $9,287, or third step $9,757 per month, depending on experience. Based on current salary placement guidelines, all step increases for which an employee becomes eligible shall take place on July 1st of each fiscal year. These increases will occur, on an annual basis, until the maximum step of $ $10,770 per month is reached on the salary schedule.
Job Close Date: 8/5/2021
Open Until Filled: No
To apply, visit https://apptrkr.com/2367452