VP/VC Other
June 10, 2022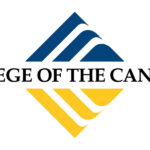 Website College of the Canyons
College of the Canyons
Program Specialist II
(Kinesiology and Athletics)
A Full-Time Classified Represented Position
Review Date: June 10, 2022
CLA21-434
Please copy and paste job link to browser for a complete job description and requirements:  http://50.73.55.13/counter.php?id=229237
The Santa Clarita Community College District/College of the Canyons is seeking a full-time Program Specialist II (Kinesiology and Athletics) in the Kinesiology, Physical Education, and Athletics Department.
The Santa Clarita Community District is committed to achieving educational equity for all students. As presented in our District Strategic Plan, which focuses on Access, Engagement, and Success, "Equity, inclusion, and diversity are not goals in themselves, but ideologies embedded in all actions and planning across all departments and functions of our college and its two campuses.
College of the Canyons is part of the Santa Clarita Community College District and is designated as a Hispanic Serving Institution (HSI), enrolling approximately 32,000 students each academic year. College of the Canyons has a diverse student population that reflects our focus on enhancing the educational attainment and economic well-being of the community we proudly serve.
We seek employees that value mentorship and working in a collegial, collaborative environment, who are conscientious risk takers and transformational leaders guided by a commitment to helping all students achieve their educational goals.
"BIG PICTURE" RESPONSIBILITY:
Under the direction of the Athletic Director, in conjunction with the Dean of Kinesiology, Physical Education, and Athletics assists the Athletic Counselors with student advisement, the Director, Public Relations & Sports Information with maintaining Athletics web presence, assist with CCCAA Eligibility of student-athletes, assist with game management duties such as taking statistics during contests, (including nights and weekends), and performs a variety of specialized and technical duties in support of the day-to-day operation of the School of Kinesiology, Physical Education, & Athletics. Acts as a liaison on behalf of the Athletic Department to outside agencies to organize events and presentations. Serves as technical support to ensure optimum office performance and compliance with CCCAA standards, relieve the Dean and Athletic Director of clerical duties and assists the Athletic Counselors to ensure student success. Coordinates and implements practices to improve the School's organization and scheduling needs, utilizes and maintains technology and social media to provide athletes with the most up to date information possible. Performs other related duties as assigned.
MINIMUM QUALIFICATIONS:
Experience:
Minimum of two (2) years full-time equivalent experience working in community colleges, universities, high schools, community agencies, or similar work involving programs or activities to assist the public, or comparable experience in a position which includes specialized clerical duties and interaction with the public.
Education:
Equivalent to an Associate's degree (60 semester units). Two additional years of experience as identified above may be substituted for one year of college.
Application Process:
Application materials must be submitted by the end of the day on June 10, 2022.
If you require assistance, please call the Human Resources office at (661) 362-3427 or email: hro@canyons.edu
Applicants are encouraged to complete their applications online at: