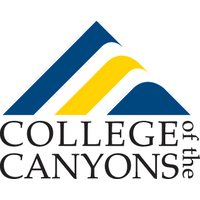 Website College of the Canyons
The Santa Clarita Community College District/College of the Canyons is seeking a full time Deputy Chancellor. The ideal candidate is a leader possessing a strong grounding in academic and student services programs and a thorough understanding of the primary mission of the community college, as well as supporting our college's commitment to educating the more than 32,000 racially and socioeconomically diverse students we enroll each year. Currently, our student body is approximately 45.4% Latino/Hispanic, 32.2% White, 6.3% Asian, 5.5% African-American, 4.5% Pacific Islander, 2% multi-ethnic, and less than 1% Native American. The college was designated a Hispanic Serving Institution in 2015, reflecting our focus on enhancing the educational attainment and economic well-being of the community we proudly serve. As a 2018 and 2019 Champion of Higher Education award recipient, ranked number one in Los Angeles County during 2019 for best two-year colleges for adult learners, one of the top transfer institutions in Los Angeles County, as well as one of 20 community colleges in the state selected for the California Guided Pathways Project, we are focused on enhancing equity and implementing policies and practices that help all students achieve successful academic outcomes while fostering a culture of completion, transfer, and job preparation.
Deputy Chancellor
Educational Administrator
ACA19-330
*SEARCH EXTENDED*
Initial Screening Date: March 2, 2020
Open until Filled
The Deputy Chancellor reports to the Chancellor and is the senior educational administrator who serves as the Chancellor's lead executive responsible for the day-to-day operations of the District. In the absence of the Chancellor, serves as Acting Chancellor.
The Deputy Chancellor must possess strong grounding in academic and student services programs and a thorough understanding of the primary mission of the community college, which includes transfer and career and technical education, workforce development, as well as basic skills preparation, adult education and community service programs.
The Deputy Chancellor must:
Understand the higher education landscape, the role of a suburban community college and the dynamics operating within the communities college district it serves;
Have strong enrollment management experience;
Be an astute administrator with demonstrated expertise in the complexities of higher education that impact community college finances and operations, including collective bargaining, federal and state programs, and legislation;
Be highly visible, executive leader who represents the college at the local, state, and national levels.
Within the scope of this position new components may be added or deleted based on district or community needs.
MINIMUM REQUIRMENTS
Education:
Possession of a master's degree from an accredited college or university. Doctorate or Ph.D. in educational leadership preferred. (See our website for evaluation requirements for units and degrees earned at foreign institutions); AND
Experience:
Possession of a minimum of five (5) full-time equivalent years of experience at a senior executive administrative level at an institution of higher education.
Please copy and paste below link to browser for further details and complete job announcement:
http://50.73.55.13/counter.php?id=179004
Application Process: Application materials must be submitted to the Human Resources Office.
*SEARCH EXTENDED*
Initial Screening Date: March 2, 2020
Open until Filled
Applicants are encouraged to complete their application online.
Please visit our website at: http://www.canyons.edu/administration/humanresources.
If you require assistance, please call the Human Resources Office at (661)362-3427 or our TTY Line at (661)362-5178. Applicants may check the status of their application online and may expect to be notified within approximately 4 weeks following the review date as to the status of their application.
The Santa Clarita Community College District does not discriminate on the basis of race, religious creed, color, ethnic or national origin, ancestry, citizenship status, uniformed service member status, physical disability, mental disability, medical condition, marital status, sex, pregnancy, age, sexual orientation, gender identity, or any other protected basis under the law.
Applicants who have disabilities who need accommodation in order to complete the selection process should contact the Human Resources office directly at (661) 362-3427.