CEO/Chancellor
May 26, 2021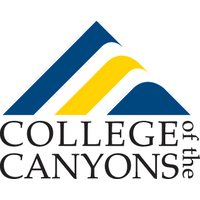 Website College of the Canyons
College of the Canyons
Administrative Assistant II (IRPIE)
Institutional Research, Planning, and Institutional Effectiveness
A Full-Time Classified Position
Review Date: May 26, 2021
CLA20-343
Full job description and OFFICIAL application available ONLY at: http://50.73.55.13/counter.php?id=198253
The Santa Clarita Community College District/College of the Canyons is seeking a full-time Administrative Assistant II (Institutional Research, Planning, and Institutional Effectiveness) in the Institutional Research, Planning and Institutional Effectiveness (IRPIE) office, a part of the Institutional Development division.
The Santa Clarita Community District is committed to achieving educational equity for all students. As presented in our District Strategic Plan, which focuses on Access, Engagement, and Success, "Equity, inclusion, and diversity are not goals in themselves, but ideologies embedded in all actions and planning across all departments and functions of our college and its two campuses.
College of the Canyons is part of the Santa Clarita Community College District and is designated as a Hispanic Serving Institution (HSI), enrolling approximately 32,000 students each academic year. College of the Canyons has a diverse student population that reflects our focus on enhancing the educational attainment and economic well-being of the community we proudly serve.
We value the ability to serve students from a broad range of cultural heritages, socioeconomic backgrounds, genders, abilities, and orientations. The successful candidate must be an equity-minded individual committed to collaborating with faculty, classified staff, administration, students and community partners who share our commitment to closing equity gaps. The Santa Clarita Community College District seeks leaders possessing a strong grounding in academic and student services programs and a thorough understanding of the primary mission of the community college. We seek employees that value mentorship and working in a collegial, collaborative environment, who are conscientious risk takers and transformational leaders guided by a commitment to helping all students achieve their educational goals.
"BIG PICTURE" RESPONSIBILITY:
Under direction of the Associate Vice President, Institutional Research, Planning, & Institutional Effectiveness (IRPIE), this Administrative Assistant performs a wide variety of complex, specialized, and responsible clerical and office administrative functions for the IRPIE office, including assistance with Student Equity/categorical fund management. This position relieves the Associate Vice President of a substantial amount of administrative and clerical detail and provides support to the IRPIE office and all activities associated with the Institutional Effectiveness & Inclusive Excellence (IE)2 committee and "Canyons Completes." Performs other related duties as assigned.
MINIMUM QUALIFICATIONS:  
Experience: 
Equivalent to two (2) years of full-time equivalent experience as an administrative assistant or in a comparable position involving working with the public and complex, responsible clerical tasks. Requires working knowledge of MS Office Suite (including Word, Excel, PowerPoint and Outlook), as well as business organization, financial record keeping, and other related skill areas.
Education: 
Education equivalent to an Associate's degree (60 semester units) is required. Two (2) years of direct experience in addition to that identified above may be substituted for each one year (30 semester units) of college coursework.
Application Process:
Application materials must be submitted by the end of the day on May 26, 2021.
If you require assistance, please call the Human Resources office at (661) 362-3427 or email: hro@canyons.edu
Applicants are encouraged to complete their applications online at:  https://www.canyons.edu/administration/humanresources/
To apply for this job please visit bit.ly.