Director
September 25, 2021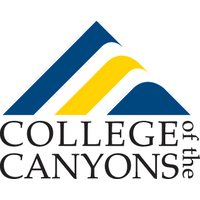 Website College of the Canyons
College of the Canyons
Director of Student Resources and Basic Needs
An Educational Administrator Position
Position # ACA21-365
Review Date: September 24, 2021 
Please copy and paste job link to browser for a complete job description and requirements: http://50.73.55.13/counter.php?id=206435
The Santa Clarita Community District is committed to achieving educational equity for all students. As presented in our District Strategic Plan, which focuses on Access, Engagement, and Success, "Equity, inclusion, and diversity are not goals in themselves, but ideologies embedded in all actions and planning across all departments and functions of our college and its two campuses.
College of the Canyons is part of the Santa Clarita Community College District and is designated as a Hispanic Serving Institution (HSI), enrolling approximately 32,000 students each academic year. College of the Canyons has a diverse student population that reflects our focus on enhancing the educational attainment and economic well-being of the community we proudly serve.
We value the ability to serve students from a broad range of cultural heritages, socioeconomic backgrounds, genders, abilities, and orientations. Therefore, we prioritize applicants who demonstrate they understand the benefits diversity brings to a professional educational community.
"BIG PICTURE" RESPONSIBILITY:
Under the direction of the Associate Vice President, Student Services, the Director of Student Resources and Basic Needs performs a full range of administrative, programmatic, and technical duties in support of the student basic needs program at College of the Canyons; coordinates assigned functions, activities, and services of the basic needs program area including to oversee and participate in providing students, staff, and others with specialized information, case management services, training, and assistance related to students' basic needs including food, housing, counseling services, and/or off campus resources; coordinates with campus and community organizations to obtain resources for students and to promote student success, retention, and completion by removing barriers to their education; and performs a full range of the more complex program support and clerical assistance duties in support of the basic needs program area.
MINIMUM QUALIFICATIONS:
Experience:
At least 2 (two) years of full-time experience in an educational institution or experience with providing basic needs to students or the community. Experience may include volunteer work that included program management of a basic needs operation.
Education:
A Master's degree in social work, sociology, education, or other related field.
License or Certificate:
Valid California driver's license and a safe driving record to drive a District or personal vehicle.
Ability to obtain a food handling license.
If you require assistance, please call the Human Resources office at (661)362-3427 or email: hro@canyons.edu
Applicants are encouraged to complete their applications online at  https://www.canyons.edu/administration/humanresources/
To apply for this job please visit bit.ly.