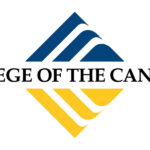 Website College of the Canyons
College of the Canyons
Director, Institutional Research, Planning and Effectiveness
A Full-Time Classified Administrator Position
Review Date: May 18, 2022 CLA21-419
Please click the job link for a complete job announcement and job requirements: http://50.73.55.13/counter.php?id=225533
The Santa Clarita Community College District/College of the Canyons is seeking a full-time Director, Institutional Research, Planning and Effectiveness in the office of Institutional Development. The Santa Clarita Community District is committed to achieving educational equity for all students. As presented in our District Strategic Plan, which focuses on Access, Engagement, and Success, "Equity, inclusion, and diversity are not goals in themselves, but ideologies embedded in all actions and planning across all departments and functions of our college and its two campuses. College of the Canyons is part of the Santa Clarita Community College District and is designated as a Hispanic Serving Institution (HSI), enrolling approximately 32,000 students each academic year. College of the Canyons has a diverse student population that reflects our focus on enhancing the educational attainment and economic well-being of the community we proudly serve. We seek employees that value mentorship and working in a collegial, collaborative environment, who are conscientious risk takers and transformational leaders guided by a commitment to helping all students achieve their educational goals.
"BIG PICTURE" RESPONSIBILITY: Under the direction of the Associate Vice President, Institutional Research, Planning, Effectiveness and Student Experience Redesign, provides research and evaluation leadership in the advancement of institutional initiatives and program area priorities; provides leadership and expertise for the college's Institutional Review Board; plans, organizes, designs, and implements a comprehensive institutional research and evaluation program to assist the college in evaluating and improving its effectiveness as a learning-centered institution; under the direction of the Associate Vice President, Institutional Research, Planning and Effectiveness provides technical expertise in the development and monitoring of the Educational and Facilities Master Plans, Strategic Plan, student outcomes performance, and other planning processes; coordinates the submittal of institutional data; provides direction to the institutional self-study and accreditation process; designs evaluation plans for grants; develops District policies and procedures related to institutional research; supervises and evaluates the performance of assigned personnel; increases the visibility and utility of data and data-informed resources for the college community in order to enhance institutional effectiveness.
MINIMUM QUALIFICATIONS: Experience: Five (5) years of increasingly responsible full-time equivalent experience in institutional research and planning, or a similar research environment, applying statistical and research methods to educational and/or social research, preferably in a higher education setting.
Education: Possession of a Master's Degree from an accredited college or university in Higher Education or a related field such as Social Science, Psychology, Statistics or an educational research discipline, including extensive coursework in educational, social, or behavioral science research design, evaluation methodology, and statistics. Possession of a doctorate degree preferred.
Application Process: Application materials must be submitted by the end of the day on April 27, 2022. If you require assistance, please call the Human Resources office at (661) 362-3427 or email: hro@canyons.edu Applicants are encouraged to complete their applications online at: https://www.canyons.edu/administration/humanresources/