Other Administrative Postion
Anywhere
December 11, 2020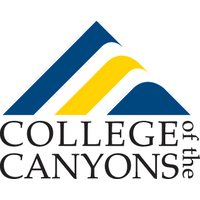 Website College of the Canyons
The Santa Clarita Community College District/College of the Canyons is seeking a full-time Business Services Coordinator in the Business Services division. The ideal candidate will share our college's commitment to educating the more than 32,000 racially and socioeconomically diverse students we enroll each year.  Currently, our student body is approximately 45.4% Latinx/Hispanic, 32.2% White, 6.3% Asian, 5.5% African-American, 4.5% Pacific Islander, 2% multi-ethnic, and less than 1% Native American. The college was designated a Hispanic Serving Institution in 2015, reflecting our focus on enhancing the educational attainment and economic well-being of the community we proudly serve.  As one of 20 community colleges in the state selected for the California Guided Pathways Project, we are focused on enhancing equity and implementing policies and practices that help all students achieve successful academic outcomes.
College of the Canyons is pleased to announce the following:
Business Services Coordinator
A Full-Time Classified Confidential Position
Review Date: December 11, 2020
CLA20-349
Please copy and paste below link to browser for further details and complete job announcement:
http://50.73.55.13/counter.php?id=189714
Under the direction of the Assistant Superintendent/Vice President, Business Services, serves as a coordinator to organize and manage daily activities and communications to ensure the efficient and effective operations of all Business Services departments, including: Fiscal Services, Payroll, Contracts and Procurement, Budget Development, Grants Accounting, Risk Management, and the contract areas of bookstore, food services, beverage and snack vending services, and specialty coffee.  Performs complex and responsible duties related to these areas that requires a high level of autonomy and decision-making as well as exceptional customer service and technical skills.   Performs other duties as assigned.
MINIMUM QUALIFICATIONS:
Experience:
Three (3) years of full-time equivalent experience, within the last five years, as an administrative assistant or executive assistant to a Vice-President or CEO in a private or public organization. Preferred: Five years of previous experience in a comparable position.
Education:
Education equivalent to an Associate's degree (60 semester units) is required. Completion of Bachelor's degree within two years of date of hire preferred.
Application Process:
Application materials must be submitted by the end of the day in the Human Resources Offices on December 11, 2020.
Applicants are encouraged to complete their application online.
Please visit our website at:
https://www.canyons.edu/administration/humanresources/
If you require assistance, please call the Human Resources Office at (661)362-3427 or email us at: hro@canyons.edu
Applicants may check the status of their application online and may expect to be notified within approximately 4-5 weeks following the review date as to the status of their application.
The Santa Clarita Community College District does not discriminate on the basis of race, religious creed, color, ethnic or national origin, ancestry, citizenship status, uniformed service member status, physical disability, mental disability, medical condition, marital status, sex, pregnancy, age, sexual orientation, gender identity, or any other protected basis under the law.
Applicants who have disabilities who need accommodation in order to complete the selection process should email the Human Resources office: hro@canyons.edu