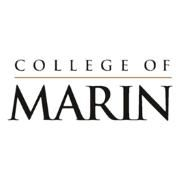 Website College of Marin
Director of Institutional Effectiveness
Salary: $133,458.00 – $169,221.00 Annually
Closing Date:
Job Type: Full Time
Location: Kentfield & Indian Valley (Novato) Campuses, CA
Description
PRIORITY SCREENING DATE: February 15, 2021Open Until Filled
Anticipated Start Date: July 1, 2021
All application materials must be received by the Priority Screening Date in order to be considered during the initial screening. Applications received after this date may be considered thereafter at the discretion of the College until the position is filled.
COVID ANNOUNCEMENT
Due to COVID-19, most of College of Marin's operations and instruction are taking place remotely until further notice, with the exception of positions deemed essential. At this time, applicants should be prepared that, if selected to interview for a position at the College, all interviews will be held remotely.
DIVERSITY STATEMENT
College of Marin strives to embrace diversity in all forms; it strives to be an inclusive community that fosters an open, enlightened and productive environment and demonstrates sensitivity to and respect for a diverse population.
COM serves a county population of approximately 250,000 residents. Based on fall 2019 credit enrollment data, the diversity of students at the college includes greater representation than the county with regards to enrollment by Hispanic/Latino (30% of enrollment), Asian (8%), Black/African American (3%), and Multi-racial (7%) students.
College of Marin is an equal opportunity employer and does not discriminate in employment on the basis of, or perception of, race, ethnic group identification, ancestry, color, religion, age, sex, national origin, sexual orientation, physical disability, mental disability, gender, gender identity, gender expression, marital status, medical condition, genetic information, genetic condition, status as a veteran, and is subject to Title IX of the Education Amendments of 1972, Title VII of the Civil Rights Act of 1964 as amended, Civil Rights Act of 1991, Americans With Disabilities Act of 1990, and Section 504 of the Rehabilitation Act of 1973. In accordance with Executive Order 11246 (as amended), COM is an Equal Opportunity Employer.
FOREIGN DEGREE HOLDERS
Please see the Required Application Documents section below for important information regarding the evaluation of your foreign degrees.
************************************************
POSITION PURPOSE STATEMENT
Reporting to the Assistant Vice President (AVP) of Instruction or designee, this position is responsible for the conceptualization, design, execution, and coordination of research to support the planning and evaluation of all programs and services through the continuing assessment of student needs and analysis of student outcomes, and for providing information and direction that will assist the College in improving institutional effectiveness, student success and equity. The Director oversees and coordinates the development and implementation of the College's educational master plans and strategic plans and provides leadership in other major planning efforts related to accreditation, program review, planning and resource allocation, and the integration of District plans.
SCOPE OF POSITION
The Incumbent oversees the activities and operations of District-wide planning and instructional effectiveness and is responsible for the initiation, development, interpretation and dissemination of research and analytical information related to the College's programs, services, and processes, including various institutional plans, student learning outcomes, program review, enrollment trends, accreditation, and required internal and state/federal external reporting requirements. The Incumbent works closely with the AVP of Instruction to maximize the use of academic, student and administrative data in support of institutional and instructional effectiveness, equity, decision-making, accountability and continuous improvement.
Essential Functions
The duties described are not intended to be an exhaustive list of all duties, responsibilities and skills required:
Provides leadership and direction in the design, prioritization, and implementation of an on-going research program to support the planning, decision-making, and evaluation activities of the College overall and in each of its functional areas. Sets the institutional research agenda in collaboration with College leadership. Leads the development of and provides results of institutional benchmarks of effectiveness to the College.
Develops, coordinates, and maintains an annual calendar of institutional research and planning projects, activities and milestones. Provides leadership in the development of policies and procedures for planning, assessment and research in conjunction with College goals and mission.
Leads and develops a culture of data-guided decision making related to program review, resource allocation, strategic planning, program development, and student services. Provides technical information and assistance to the College's leadership team regarding institutional assessment, research and planning activities, needs and issues, and on uses of institutional data for decision-making and planning purposes. Assists in the formulation and development of policies, procedures and programs. Ensures effective access to and dissemination of research and data to the College community.
Designs and develops research and/or program evaluation plans detailing compliance with grant objectives, state and federal legislation, Chancellor's Office initiatives, and ACCJC/accreditation requirements, including but not limited to, mid-year and end-year reports, budgets, and other reports as required by the grant, the state, the federal government, ACCJC, or requested by administration. Provides leadership for the College's accreditation self-study and collaborates with the Accreditation Liaison Officer.
Performs complex statistical and analytical institutional research connected with equity, placement validation, persistence, retention, and other student success outcomes. Responds to time-critical internal and external ad hoc requests for institutional information and analyses. Provides leadership in the design, implementation, and analysis of student satisfaction surveys, campus climate and community surveys using guidelines for validity and sound survey administration. Ensures mandated data and reports are completed and submitted according to established timelines and requirements.
Collaborates with Information Technology Support and Services (ITSS) to develop and manage the data warehouse and generate standardized reporting and analytics tools for applied uses in planning, decision-making, research, development, institutional effectiveness, accountability review, and operational effectiveness. Compiles, analyzes, and maintains statistical and other data for reports related to institutional effectiveness from various internal and external sources. Ensures that reports are valid, relevant, accessible, and meet the needs of administrators, faculty, and staff. Leads the institutional data governance committee.
Engages faculty, staff, and administrators in training and professional development on best practices in data gathering and use of results in establishing meaningful assessment and evaluation of their program areas. Provides needed research and analysis to faculty, chairs, and administrators to assist in improved information and setting of educational priorities for institutional effectiveness. Provides consultation, support and technical assistance on specific research and grant projects for divisions, department programs, governance committees and individual faculty.
Supports the ongoing development and implementation of the College's Educational Master Plan and Strategic Plan by ensuring the development of meaningful objectives, assessment and consistently reporting the outcomes. Directs environmental scanning efforts to support the planning processes and works to establish and maintain effective linkages between College planning and institutional assessment cycles related to institutional effectiveness. Identifies primary institutional, local, state, federal and national demographics, economic trends, and other data to be used in research projects, reports, presentations, educational planning, and development.
May serve as chair or co-chair of various committees. Takes primary responsibility for preparing and updating policies and procedures to protect human research subjects and ensure compliance with federal and state regulations.
Plans, organizes and directs operations and activities involved in the research, review, analysis, interpretation and reporting of a variety of data and information used in assessing institutional effectiveness. Initiates, directs, designs and conducts applied research and program/service evaluation projects that support the College's decision-making, program planning and review processes, institutional effectiveness, professional development, and grants development.
Directs, supervises and evaluates the work of support staff, in compliance with collective bargaining agreements, District policies, and established procedures. Projects and plans for short- and long-range staffing needs, in conjunction with senior administrators, faculty chairs/coordinators, and staff. Designs and recommends equity-minded services, training, and other activities that foster advancement of Equal Opportunity policies and procedures.
May participate in Board of Trustees meetings. Makes presentations at meetings, workshops and at special events. Serves as District representative on and in District and outside committees, conferences, seminars, workshops, commissions and in other activities as assigned.
Participates in local, regional, state, and national activities to promote the interests of the College.
Maintains an understanding and working knowledge of current ideas, research and practices related to the areas of responsibility for this position, through continued study and participation in professional organizations.
Effectively engages with the College community and external constituencies in carrying out all responsibilities.
Serves as designee in the absence of the AVP of Instruction.
OTHER FUNCTIONS
Performs other related duties as assigned.
Requirements & Desirables
REQUIREMENTS
• Possession of a Master's degree from an accredited college or university; and
• One year of formal training, supervising, internship or leadership experience reasonably related to the administrative assignment, and
• Demonstrated experience with various facets of information technology and statistical software, and
• Extensive experience in public contacts that has demonstrated skill in respectful and sensitive communication with people who are diverse in their cultures, language groups, abilities, nationality, gender, gender identity, sexual orientation, military status, and backgrounds. Demonstrated sensitivity to, and understanding of the diverse academic, socioeconomic, cultural, disability and ethnic backgrounds of community college students.
DESIRABLE QUALIFICATIONS
• Experience utilizing a variety of sampling techniques
• At least one year's teaching experience at the post-secondary level
• Experience in supporting and coordinating the design, development, monitoring and evaluation of institutional strategic planning processes
• Experience in general research methodology including standard qualitative and quantitative procedures applied to education, social, and operations research
• Experience with the various facets of information technology, and knowledge management support systems
• Experience serving on accreditation self-study teams, and/or experience serving on a visiting accreditation team
• Experience using statistical techniques for small sample sizes
• Experience with data mining and cost benefit analysis
• Experience developing and validating surveys and assessments
KNOWLEDGE, SKILLS & ABILITIES (Desirable Attributes & Skills)
• Assessment and/or program/service evaluation, including concepts, principles and methods, preferably in higher education
• Statistical analysis software packages e.g., SPSS, SAS, STATA; SPSS and Excel
• Analyzing and applying quantitative information from a variety of sources to prepare supporting documentation for planning and institutional effectiveness
• Advanced principles, practices, procedures, theories, models and techniques involved in the research, collection, analysis, interpretation and reporting of statistical data
• Computerized and manual data collection, management, manipulation and distribution requirements for analysis and reporting functions.
• Professional research standards and protocols, including technical documentation and data confidentiality and security
• Data warehouses, data structures, and computer programming language and logic
• Organization, policies, objectives of projects, and quantitative and qualitative research methods used in assessing institutional effectiveness, assisting with college planning, accreditation, program reviews, student learning outcomes, and decision-making, and determining implications of college practices, policies, measures and procedures.
• Principles, methods and procedures of operating computers and peripheral equipment
• Applicable laws, codes, regulations, policies and procedures
• College organization, operations, policies and objectives
• Principles and practices of administration, supervision and training
• Budget preparation and control
• Effective oral and written communication skills
• Interpersonal skills using tact, patience and courtesy
ABILITY TO:
• Demonstrate effective leadership in planning and implementation as well as using research methodology in an educational setting
• Utilize computer applications, including statistical analysis, spreadsheet, word-processing, statistical software, and database software
• Coordinate effectively with a diverse faculty, staff, and student, population in a complex and fast paced environment
• Direct staff appropriately in developing best practices in a team work environment
• Select, supervise, motivate, counsel, train, and evaluate staff
• Identify and respond to staff issues, concerns, and needs
• Interpret and apply the policies, procedures, laws, codes, and regulations pertaining to the District's programs and functions
• Prepare comprehensive narrative and statistical reports
• Utilize knowledge management tools effectively including data warehouses, data mining, and effective reporting methodologies
• Work under pressure and meet deadlines; accurately manage details
• Work on multiple projects concurrently, with accuracy
• Use independent judgment and decision-making skills
• Establish and maintain cooperative and effective working relationships with others
CONDITIONS OF EMPLOYMENT
Prior to employment, the selected candidate will be required to complete the following:
• In accordance with Federal Law all employees must provide proof of eligibility to work in the United States.
• Criminal Justice/Fingerprint Clearance.
• California Education Code, Section 87408.6 requires persons employed by a community college in an academic or classified position to submit to a TB risk assessment developed by CDPH and CTCA and, if risk factors are present, an examination to determine that he or she is free of infectious TB; initially upon hire and every four years thereafter.
• Certificated candidates who have not previously been employed in an academic position in California will be required to provide a medical certificate from a licensed physician showing that the candidate is free from any communicable disease unfitting the candidate to instruct or associate with students. The medical exam shall have been conducted not more than six months before submission of the certificate and shall be at the expense of the candidate. (Ed. Code Section 87408)
• DISASTER SERVICE WORKERS: All Marin Community College District (MCCD) employees are designated Disaster Service Workers through state and local law (https://leginfo.legislature.ca.gov/faces/codes_displayText.xhtml?lawCode=GOV&division=4.&title=1.&part=&chapter=8.&article=). Employment with the MCCD requires the affirmation of a loyalty oath to this effect. Employees are required to complete all Disaster Service Worker-related training as assigned, and to return to work as ordered in the event of an emergency. For more information, please see the http://www.marin.edu/police/EOP.html.
• Candidates applying for positions with the Marin Community College District may be disqualified from consideration should their conviction history not meet the standards established under the California Education Code.
REQUIRED APPLICATION DOCUMENTS
The following documents must be attached to your application in order to render it complete. Use the Attachment Type indicated in parentheses when making your attachments.
• Cover Letter (cover letter)
• Resume (resume)
• Complete copy of college transcript conferring Bachelor's degree (bachelor's transcript)
• Complete copy of college transcript conferring Master's degree (master's transcript)
• STATEMENT – Please provide a response to the following prompt (one page maximum; other):College of Marin's commitment to educational excellence is rooted in providing equitable opportunities and fostering success for all members of our diverse community. Please describe how you would contribute to creating a welcoming and supportive environment for students from historically underrepresented and marginalized groups.
(If you hold additional degrees beyond the Bachelor's and Master's level, please attach a copy of your transcript conferring these degrees as well. Unofficial transcripts are acceptable for application purposes, as long as they confer the degree and show the coursework taken and grades achieved. An official transcript would be required upon hire.)
FOREIGN DEGREE HOLDERS:
Foreign degree credentials must be evaluated by a third party to determine the equivalent U.S. degree and major. Please review the following points carefully to determine whether you must submit a Foreign Credential Evaluation (FCE) with your application. Evaluations should provide the name of the institution attended, a description of your credentials, the major of study, and the U.S. equivalent for each credential. For a list of evaluating agencies, visit https://www.ctc.ca.gov/docs/default-source/leaflets/cl635.pdf?sfvrsn=bb4f6e6a_4.
• If you satisfy the minimum educational requirement with a degree that was granted in the U.S., but your previous degree(s) was obtained from a foreign institution, you do not need to attach a Foreign Credential Evaluation (FCE) for your previous degree(s). You must, however, attach a copy of a (translated) transcript for the previous degree. For additional clarification of acceptable transcripts, please contact hrjobs@marin.edu.
• If your degree that satisfies the minimum educational requirement was obtained from a foreign institution, you must submit an FCE for that degree and any other foreign degrees leading up to it.
• If you are asserting equivalence (see http://hr.marin.edu/career-opportunities on the Human Resources web site) because your degree does not specifically match the minimum educational requirements as listed and any of your degrees was obtained outside the U.S., you must attach an FCE for your foreign degree(s).
Supplemental & Salary Information
PHYSICAL/OTHER REQUIREMENTS
In accordance with the Americans with Disabilities Act, the following physical, mental and other abilities are required in order to perform the essential functions of this classification: complex data comparison, analysis, and synthesis; attention to detail; public speaking to small and large groups; persuasive communication; negotiation; multi-tasking; flexibility; adaptability; tact and sensitivity.
RESPONSIBILITY
Responsibilities include: working independently under broad organizational policies with supervision focusing on results to organizational objectives; and supervising the use of funds. Significant utilization of resources from other work units is required to perform the job's functions. There is an opportunity to impact the Organization's services.
WORKING ENVIRONMENT
Incumbents perform much of their work in office or office-related settings, which involves minimal lifting or other physical exertion. Travel is required to other campuses and off-site facilities, workshops, and conferences.
CLASSIFICATION CATEGORY & RETIREMENT PLAN
The Director of Institutional Effectiveness is an educational administrative position, in compliance with all applicable sections of the California Education Code. Employees in this classification are members of the California State Teachers' Retirement System (CalSTRS). Educational administrative employees are employed subject to the terms and conditions set forth in the individual's employment agreement with the District.
SALARY INFORMATION
FLSA Status: Exempt
Salary Grade: MGMT Level 4
Salary Range: $133,458 to $169,221 annually. Background and experience will determine placement.
Please refer to the Management Salary Schedule on our http://hr.marin.edu/classificationcompensation web site for detailed information.
SELECTION PROCESS
Applications must include the documents listed in the Required Documents section to be rendered complete; incomplete applications will not be accepted. Screening will begin after the application deadline, and applicants will be notified of their status, either way, thereafter. Applicants selected to interview will be contacted to schedule an interview appointment with the screening committee, and those who are forwarded by the committee following the first interview may be invited for a second interview. Regrettably, College of Marin is not able to offer reimbursement for travel to interviews at this time.
To apply: https://apptrkr.com/2118645