Other Administrative Postion
July 22, 2021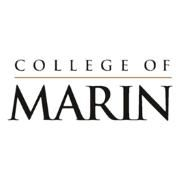 Website College of Marin
Gardener
Salary: See Position Description
Closing Date:
Job Type: Full Time
Location: Kentfield & Indian Valley (Novato) Campuses, CA
Description
Due to COVID-19, most of College of Marin's operations and all instruction are taking place remotely, with the exception of positions deemed essential. The Gardener position is considered an essential position and duties will be performed on the Kentfield and/or Indian Valley (Novato) campus. Applicants should be prepared, however, that if selected to interview for a position at the College, all interviews will be held remotely.
Open Until Filled
All application materials must be received by the Priority Screening Date in order to be considered during the initial screening. Applications received after this date may be considered thereafter at the discretionof the college until the position is filled.
We are currently accepting applications for two (2) Gardener positions. You need only to apply once to be considered for any of the positions.
Diversity Statement
College of Marin strives to embrace diversity in all forms: it strives to be an Inclusive community that fosters an open, enlightened and productive environment and demonstrates sensitivity to and respect for a diverse population.
COM serves a county population of approximately 250,000 residents. Based on fall 2019 credit enrollment data, the diversity of students at the college includes greater representation than the county with regards to enrollment by Hispanic/Latino (30% of enrollment), Asian (8%), Black/African American(3%), and Multi-racial (6%) students.
College of Marin does not discriminate in employment on the basis of, or perception of, race, ethnic group identification, ancestry, color, religion, age, sex, national origin, sexual orientation, physical disability, mental disability, gender, gender identity, gender expression, marital status, medical condition, pregnancy, genetic information, family and medical care leave, military or veteran status, or prior record of arrest or conviction, and is subject to Title IX of the Education Amendments of 1972, TitleVII of the Civil Rights Act of 1964 as amended, Civil Rights Act of 1991, Americans with disabilities Act of1990, and Section 504 of the Rehabilitation Act of 1973. In accordance with Executive order 11246 (as amended), the College of Marin is an Equal Opportunity Employer.
Position Overview
Under the direction of the Gardening Services Supervisor, performs skilled and semi-skilled horticultural maintenance operations and routine grounds maintenance. All reasonably related duties are included.
Essential Functions
• Maintains landscaped areas and related items (e.g. storm drains, canals/creeks, etc.) for the purpose of preventing flooding, and removing hazardous debris.
• Plants, transplants, cultivates, fertilizes, and irrigates ornamental plants as well as established trees and shrubs, for the purpose of keeping the areas attractive and for protecting against erosion and/or fire.
• Prepares grounds and athletic fields for the purpose of providing attractive and safe areas for institutional and public use (e.g. assemblies, graduation, ball fields, courtyards etc.).
• Prepares and applies various chemical spraying solutions, insecticides, herbicides and fungicides.
• Inspects and repairs irrigation and sprinkler systems.
• Maintains landscaping equipment (e.g. mowers, chain saws, blowers, etc.) for the purpose of ensuring equipment is in safe operating condition.
• Responds to emergency situations for the purpose of resolving immediate safety concerns.
• Responds to inquiries from staff, students, public, etc.
• Transports various items (e.g. tools, equipment, supplies, etc.) for the purpose of ensuring the availability of materials required at job site.
• Complies with all mandated CAL/OSHA safety provisions in the course of work.
• Use of new equipment, materials and techniques is required with the need to remain current in new technology.
Other Functions
Assists other personnel as may be required for the purpose of supporting them in the completion of their work activities.
Requirements & Desirables
REQUIREMENTS
1.) Graduation from high school or equivalent; and
2.) Job related experience with increasing levels of responsibility; and
3.) Possession of a valid California Class C driver's license; and
4.) Demonstrated sensitivity to and an understanding of the diverse academic, socioeconomic, cultural and ethnic backgrounds, disabilities and learning styles of community college students and staff.
DESIRABLE QUALIFICATIONS
Two (2) years of commercial landscape experience.
KNOWLEDGE, SKILLS AND ABILITIES (Desirable Attributes & Skills)
SKILLS are required to perform single technical tasks with an occasional need to upgrade skills due to changing job conditions. Specific skills required to satisfactorily perform the functions of the job include: utilizing equipment used in trade; and operating heavy equipment. Use of new or additional equipment brought about by new technology shall be incorporated consistent with the level of responsibility and complexity of this job.
KNOWLEDGE is required to perform basic math including calculation of fractions, percents and/or ratios; read a variety of manuals. Specific knowledge required to satisfactorily perform the functions of the job includes: irrigation, and landscaping equipment; and landscape maintenance.
ABILITY to work with others under a variety of circumstances. Ability is also required to work with a diversity of individuals and/or groups. In working with others, some problem solving is required to analyze issues, create plans of action and reach solution. Specific abilities required to satisfactorily perform the functions of the job include: use of alternative methods of pest control; adhering to safety procedures; working as part of a team and communicating with diverse groups.
CONDITIONS OF EMPLOYMENT
Prior to employment, the selected candidate will be required to complete the following:
• In accordance with Federal Law all employees must provide proof of eligibility to work in theUnited States.
• Criminal Justice/Fingerprint Clearance.
• California Education Code, Section 87408.6 requires persons employed by a community college inan academic or classified position to submit to a TB risk assessment developed by CDPH andCTCA and, if risk factors are present, an examination to determine that he or she is free ofinfectious TB; initially upon hire and every four years thereafter.
• DISASTER SERVICE WORKERS: All Marin Community College District (MCCD) employees aredesignated Disaster Service Workers through state and local law (https://leginfo.legislature.ca.gov/faces/codes_displaySection.xhtml?sectionNum=3100.&lawCode=GOV). Employment with the MCCD requires the affirmation of a loyalty oath to this effect. Employees are required to complete all Disaster Service Worker-related training as assigned, and to return to work as ordered in the event of an emergency. For more information, please see the http://police.marin.edu/emergency-operations-plan.
• Candidates applying for positions with the Marin Community College District may be disqualified from consideration should their conviction history not meet the standards established under the California Education Code.
REQUIRED APPLICATION DOCUMENTS
The following documents must be attached to your application in order to render it complete. Use the Attachment Type indicated in parentheses when making your attachments.
1. STATEMENT: Please provide a response to the following prompt (one page maximum) and attach it to your application:
College of Marin's commitment to educational excellence is rooted in providing equitable opportunities and fostering success for all members of our diverse community. As a College of Marin employee, how would you contribute to a culture of inclusion and campus diversity?
2. Cover Letter (cover letter)
3. Resume (resume)
Supplemental & Salary Information
RESPONSIBILITY
Responsibilities include: working under limited supervision; utilization of resources from other work units which may be required to perform the job's functions. There is continual opportunity to impact the Organization's services.
WORKING ENVIRONMENT
The usual and customary methods of performing the job's functions require the following physical demands: significant lifting, significant lifting, carrying, pushing and/or pulling; significant climbing and balancing; significant stooping, kneeling, crouching and/or crawling; significant reaching, handling, and manual dexterity. Generally the job requires 5% sitting, 90% walking and 5% standing. The job is performed under some temperature extremes, some hazardous conditions (e.g. mechanical, cuts, burns, infectious disease, high decibel noise, etc.) and in varying atmospheric conditions.
SALARY INFORMATION
FLSA Status: Non-exempt
Salary Range: SEIU 449
Starting Salary Range: $23.46 – $25.87 per hour (Step A to C.) Normal entering step is Step A. Please refer to our http://www.marin.edu/humanres/ web site for salary schedules.
WORK SCHEDULE
Campus: Kentfield & Indian Valley Campus (Novato)
Full-time: 1.0 – Full-time
Months perYear: 12
Work Days/Hours:
Monday – Friday
7:00am – 3:00pm, half-hour lunch
7.5 Hours per Day
37.5 Hours per Week
CLASSIFICATION & RETIREMENT PLAN
Employees in this position classification are represented by the Service Employees International Union (SEIU). SEIU employees are also members of the California Public Employees Retirement System(CalPERS), to which the member contributes up to 7% of their reportable compensation on a monthly basis.
SELECTION PROCESS
Applications must include the documents listed in the Required Documents section to be rendered complete; incomplete applications will not be accepted. Screening will begin after the priority screening date. Applicants selected to interview will be contacted to schedule an interview appointment with the screening committee; however, applicants will be notified of their status, either way, following the screening. Candidates forwarded by the committee following the first interview may be invited for a second interview. Regrettably, College of Marin is not able to offer reimbursement for travel to interviews at this time.
To apply: https://apptrkr.com/2233892