Other Administrative Postion
December 22, 2020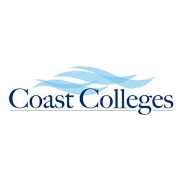 Website Coast Community College District
Coast Community College District
Psychologists or Licensed Mental Health Counselor
(Short Term)
Job# Pyschologist/Lic. MH Counselor
Salary: See Position Description
Deadline: Continuous
Full job description and OFFICIAL application available ONLY at: https://www.governmentjobs.com/careers/cccd/jobs/2431917/psychologists-or-licensed-mental-health-counselor?keywords=mental&pagetype=jobOpportunitiesJobs
Definition
Under general supervision, the Medical Professional Expert provides assistance and support in accordance with assignments and directions from the supervisor. Medical Professional Experts:
Have specialized knowledge or expertise not generally required of or found in the classifications established by the District.
Must be specially trained, experienced, or competent to perform expert services.
Are used on a temporary basis for a specific project or projects.
Terms of employment will be described in the Professional Expert Agreement
Non-academic, non-classified Professional Experts are not part of classified service. Non-academic, non-classified short-term employees are at-will employees and have no entitlement rights to any position in the District. Professional Expert employment shall not result in the displacement of Classified personnel.
*Retired CalPERS Annuitants:  may not exceed 960 hours in a fiscal year (July 1 through June 30)*
REPRESENTATIVE DUTIES:
Provides personal therapy, crisis counseling, clinical supervision to mental health interns, wellness activities, faculty and staff mental health trainings, and student outreach activities. Marriage and family therapists (Licensed Mental Health Counselor) must have at least a master's degree. Clinical psychologists need doctoral degrees. They have two options: the PsyD and the PhD. The roles are similar, both provide therapy.
Qualifications and Physical Demands
Education, work experience and/or training in related job category is required, including valid licenses and/or certifications.
Conditions of Employment
This is a medical professional expert position.  The District reserves the right to extend, modify, or eliminate this position based upon available funds. The effective dates of employment will be arranged with the supervisor.
This is a recruitment for an applicant POOL to fill temporary/short-term assignments on an as-needed basis. Departments or Divisions will refer to the POOL of applications on file to fill temporary/short-term assignments as the need arises. Applications will remain in the pool for one year. You will be contacted by the hiring manager should the department/division be interested in scheduling an interview. Please do not call the Office of Human Resources regarding the status of your application.
Employment is contingent upon verification of employment history, background verification as governed under Education Code requirements, eligibility to work in the United States, and approval by the CCCD Board of Trustees. The hours of work and effective date of employment will be arranged with the supervisor.
• Regular attendance is considered an essential job function; the inability to meet attendance requirements may preclude the employee from retaining employment.
• The person holding this position is considered a mandated reporter under the California Child Abuse and Neglect Reporting Act and is required to comply with the requirements set forth in Coast Community College District policies, procedures, and Title IX. (Reference: BP/AP 5910)
• The Coast Community College District celebrates all forms of diversity and is deeply committed to fostering an inclusive environment within which students, staff, administrators, and faculty thrive. Individuals interested in advancing the District's strategic diversity goals are strongly encouraged to apply. Reasonable accommodations will be provided for qualified applicants with disabilities who self-disclose.
Application materials must be electronically submitted on-line at http://www.cccd.edu/employment.  Incomplete applications and application materials submitted by mail will not be considered.
THE COAST COMMUNITY COLLEGE DISTRICT IS AN EQUAL OPPORTUNITY EMPLOYER