Director
February 20, 2022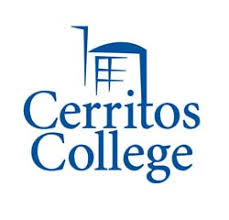 Website Cerritos College
Assistant Director of Admissions and Records
Salary: $112,140.00 – $141,048.00 Annually
Job Type:
Job Number: AR Assistant Director-22
Closing: 2/24/2022 11:59 PM Pacific
Location: Norwalk, CA
Department: AR Assistant Director-22
Division: Student Services
Closing Date: This position will close on February 21, 2022 at 11:59 PM (or when 150 applications are received, whichever occurs sooner).
College Profile
Cerritos Community College District is a comprehensive single-campus district located in southeastern Los Angeles County and serves approximately 22,000 students annually.
Department Profile
The Enrollment Services division consists of Outreach, Admissions and Records, Financial Aid, and Placement programs and services that meet the needs of a diverse student population The division offers high touch services and is primarily responsible for providing outreach in the community, applications for admissions and financial aid, placement, registering students, disbursing financial aid, collecting payments, issuing parking passes, processing grades, evaluating records for graduation, certificates and transfer, providing official transcripts and enforcing regulations and deadlines.
Summary
Plan, organize and coordinate the activities of admissions, enrollment, and records for the college; supervise the process for transcript issuances, enrollment certifications, residency determination; coordinate application and student records procedures and processes; supervise office staff and functions.
Distinguishing Career Features
The Admissions and Records Assistant Director reports to the Dean of Enrollment Services and is responsible for the supervision of activities and operations of assigned functions within the Admissions and Records office; assist the Dean on planning and implementing departmental procedures; serve as the department administrator in the absence of or in coordination with the Dean of Enrollment Services.
Job Duties
Essential Duties and Responsibilities
• Plan, coordinate and supervise the activities of admissions, records, and enrollment, including the processes for determining residency, evaluation and issuance of transcripts and enrollment certifications, and review of student petitions and waivers.
• Develop, plan and coordinate the application and enrollment procedures for the District, including the preparation of application and enrollment data; prepare and distribute comparison reports reflecting application, records, and student enrollment statistics and other related reports as required.
• Maintain the on-line application, the on-line enrollment and student records files; maintain liaison with technical computer services staff regarding new and/or modified programs and services; coordinate data processing requests and deliveries.
• Develop and coordinate the admissions, records, and related sections of college publications including college catalog, class schedules, and home page.
• Develop counter and telephone schedules to ensure effective coverage; implement, supervise and maintain a complex telephone and in-person systems of application and enrollment.
• Supervise the storage of student records; oversee the development and collection of attendance and grade rosters.
• Interpret and apply State, Federal, and Local-mandated guidelines; recommend policies and procedures and guidelines.
• Assist with reporting the evaluation of student records for meeting Associate Degree and Certification program changes, credit by exam, independent study, changing grades, etc.
• Coordinate and handle the receipt of subpoenas of student records. Supervise the verification process of student records for eligibility requirements of external organizations' benefits or proceedings, including Veterans Administration, courts, and other governmental agencies as required.
• Hire, train, and supervise hourly staff to ensure adequate coverage during peak periods.
• Assist with development and implementation of goals, objectives, policies and priorities for Admission & Records functions and processes.
• Assist with development and preparation of the department budget.
• Compose important, often sensitive and confidential reports and letters, memoranda and bulletins, requiring considerable independent judgement and discretion.
• Administer provisions of collective bargaining agreements and manage in compliance with Board policies and administrative procedures.
• Maintain currency of knowledge and skills related to job duties and responsibilities.
• Anticipate, prevent, and resolve problems and conflicts under area of supervision.
• Maintain communication with faculty, staff and other departments of the college and district in areas related to department functions.
• Perform other related job duties as assigned
Minimum Qualifications
Qualifications
Minimum Qualifications for Education and Experience:
Master of Arts degree in a related field and at least four years progressive, responsible work experience in the area of student related services in an educational institution, including at least one year of supervisory or oversight experience; OR a Bachelor's degree in a related field with at least five years of experience as defined above, including at least one year of supervisory or oversight experience.
Preferred Qualifications
• California Community College Admissions and Records experience in a position of responsibility.
• ERP (Enterprise Resource Planning) data management experience.
Supplemental Information
Knowledge and Skills
The position requires professional knowledge of:
• General regulations, laws and policies pertaining to California Community College admissions, registration and student records activities at Local, State, and Federal levels.
• Computerized student enrollment and student record files system.
• Policies and legal issues related to admission and attendance of students.
• English usage, spelling, grammar and punctuation.
• Administrative survey and reporting techniques.
• Principles of supervision and training.
• Budgetary methods and procedures.
• Electronic data processing and records management systems, including but not limited to imaging systems, degree audits and voice response systems.
• Modern office equipment and procedures; use of personal computers for typical office applications, such as word processing, spreadsheets and data base management.
The position requires demonstrated skill in: Organizing work and building an effective team to meet the needs of the assigned areas
• Oral and written language sufficient to prepare reports and professional correspondence.
• Human relations/interpersonal skills to conduct performance reviews, deliver presentations, and convey technical information to a wide variety of audiences.
Abilities
The position requires the ability to:
• Supervise the admissions, records, and registration processes for a community college in an effective manner.
• Establish and coordinate an effective enrollment appointment calendar and schedule.
• Interpret college procedures and procedures related to admissions, records application and enrollment issues.
• Assist students in resolving admissions, records, and enrollment problems such as schedule conflicts, program changes, prerequisite clearances credit by exam, individualized study and changing needs.
• Communicate effectively both orally and in writing.
• Oversee and maintain an enrollment and student record process including a voice response system.
• Plan, organize and complete assignments with a minimal amount of detailed instructions.
• Recommend and draft policies, regulations, rules, contracts, directives and technical materials.
• Read analyze and apply complex written materials.
• Understand and carry out oral and written instructions.
• Establish and maintain effective relationships with those contracted in the course of work.
• Work either morning or evening shift.
Physical Abilities
The position requires the physical ability to:
• Function in an office environment performing work of primarily a sedentary nature with some requirement to move about campus and to off-campus locales.
• Use hearing and speech to make presentations to groups and carry on conversations over the phone and in person.
• See with sufficient visual acuity to read printed materials and computer screens.
• Use hand/arm/finger dexterity to retrieve work materials and operate standard office equipment.
• Work a flexible schedule which may include morning or evening shift.
Physical requirements may be met with or without reasonable accommodations. Requires ambulatory ability to move to various office and classroom-type locations. Ability to operate classroom equipment, including computer, and provide instruction and make presentations. Ability to communicate effectively with individuals or groups to carry on complex or routine conversations. Requires the ability to lift, push, and pull objects of medium weight (less than 30 lbs.) on an occasional basis.
Licenses and Certificates
May require a valid driver's license
Working Conditions
• Work is performed indoors where minimal safety considerations exist.
Documents needed to apply:
• Letter of Interest/Cover Letter
• Resume/Curriculum Vitae
• Transcripts (Must show all coursework completed and conferral date of the degree)
• 2 Recommendation Letters
It is the applicant's responsibility to provide copies of all transcript(s) verifying all educational degree(s) and/or coursework required for the position. Transcripts must be from regionally accredited institutions. A foreign transcript must be evaluated by a NACES certified agency. The website address is www.naces.org.
Application materials must be submitted by the closing date. Applicants who need special services or facilities due to disability in order to apply or interview for this position must notify Human Resources at the time of application or at least 72 hours prior to the closing date or date of a scheduled interview.
Salary/Fringe Benefits
Grade 32 on Management Salary Schedule ($9,345.00/month-$11,754.00/month).
An annual stipend of $3,146 shall be provided to management employees with an earned doctorate degree.
Health and welfare benefits include District contribution for medical/dental/vision benefits and employee life insurance ($50,000). (Cash in lieu option available on medical insurance.)
Participation in the Public Employee's Retirement System that is also integrated with Social Security or State Teacher's Retirement System
22 days annual vacation.
Conditions of Employment
This is a full-time 12-calendar month classified manager position. Employment is to be effective as soon as possible following completion of the selection process. Individual who is offered employment shall be required to obtain fingerprints for a criminal history clearance through the State Department of Justice and remit the required fee for processing the fingerprints, Federal Bureau of Investigation (no fee if obtained at Cerritos College Campus Police Station), produce an original social security card, and submit negative TB test results (must be within the past four years or within the last 60 days if not previously employed in a school district in California) before employment.
Effective January 3, 2022, Board Policy 2905 will require mandatory COVID-19 vaccinations as a condition of employment. The District requires all employees to submit proof of full vaccination against COVID-19, as defined by the CDC. Full policy details can be found on the website; https://www.cerritos.edu/board/policies/chapter-2—board-of-trustees.htm. Employees may submit requests for medical or religious exemptions to the vaccine mandate for consideration. Details are available on the District's https://www.cerritos.edu/covid-19/.
Proof of eligibility to work in the United States and signing of loyalty oath per Government Codes 3100-3109.
Please note – the District does not provide for immigration sponsorships such as H1B Visas.
To apply, visit https://apptrkr.com/2760878
The District ensures that all qualified applicants for employment and employees have full and equal access to employment opportunity, and are not subjected to discrimination in any program or activity of the District on the basis of national origin, religion, age, sex or gender, race, color, medical condition, ancestry, sexual orientation, marital status, veteran status, physical or mental disability, or because he or she is perceived to have one or more of the foregoing characteristics, or based on association with a person or group with one or more of these actual or perceived characteristics.