VP/VC Admin/Business Services
February 18, 2021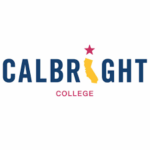 Website Calbright College
VP of External Affairs, Marketing and Communications
Calbright College
Position Type: Full time
Requisition No: 21013
Category: Classified Administrator
Supervisor: President and Chief Executive Officer
Last Updated: August 2020
Job Purpose: Leadership of Communications, External Affairs, Marketing and Communications
Location: Remote, various locations throughout California
Position Overview
The VP should be an exceptionally articulate, and concise synthesizer, analyzer, story-teller, and explainer of complicated legislative and political landscapes and community college system priorities. A successful VP will systematically cultivate long-term, collaborative, collegial, and strategic relationships with key stakeholder organizations and individuals, including government officials, Calbright College employees and adult learners, sister community college district representatives, labor unions, and others as may be required. This position is highly visible and consequential, and requires a highly ethical, thoughtful, strategic, and prudent individual with a history of demonstrable accomplishment.
The Vice President of External Affairs, Marketing and Communications (VP) for Calbright College oversees the development and implementation of strategies for proactive and transparent external communications programs designed to inform, influence, and educate a diverse range of stakeholders and constituents of COCCD. These include elected officials, including the California State Legislature and the Governor of California, the Chancellor's Office for the California Community Colleges, the State Academic Senate for the California Community Colleges, local elected officials, representatives for other 114 California Community Colleges, labor and trade unions, and other constituencies. The VP is also responsible for proactive, reactive, and crisis communications programs targeting the professional media, social media channels, and professional associations and think tanks. Finally, the VP is responsible for budgeting, reporting, analyses, recommendations, and a wide range of management responsibilities.
Essential Job Duties and Responsibilities
The duties below are representative of the role and are not intended to cover all of the duties performed within the scope of work.
• Develop and execute immediate- and long-term strategies to ensure that a broad spectrum of stakeholders and constituencies understand, amplify, and value Calbright College's mission and impact.
• Oversee the development of messaging and positioning platforms in collaboration with the President and CEO and executive team members to ensure consistency and discipline in all outbound communications.
• Establish communications and thought leadership programs that proactively tell our story, communicate our unique value, clearly articulate our accomplishments, and build support for the vital mission of the Calbright College.
• Ensure programs of outreach and education are developed and executed that result in bipartisan support among elected officials to decrease or eliminate barriers to the growth, sustainability, and impact of Calbright College, and ensure continued access to state funding.
• Lead efforts to establish lasting, positive relationships with the many organizations in the California Community Colleges constellation, including the Chancellor's Office, the State Academic Senate, and the other 114 Colleges, among many others.
• Ensure the development of "customer service-oriented" systems that enable highly responsive communication between stakeholders (individuals and organizations) and Calbright College, and especially enable professional media to get the support they need for their work.
• Build, refine, and maintain systems and processes to support the work of Calbright College's Board of Trustees, including adhering to Brown Act requirements, the scheduling and management of monthly meetings, event planning and management, administrative support, and any other needs of the Board or its individual Trustees.
• Develop emergency and crisis communications plans to enable the Calbright College to nimbly respond immediately following the development of situations requiring an urgent and rapid response.
• Work closely with the President and CEO and other executives on the leadership team to provide preparation, staffing, and support for thought-leadership events, public testimony, speaking engagements, listening tours, press interviews, and other public relations activities.
• Establish transparent tracking and reporting mechanisms to show progress against stated objectives, including budget performance of the External Affairs programs.
• Develop strategy for the management and use of third-party contracts, including government relations, media relations, public relations, and/or analyst relations.
• Develop fluency of California Community Colleges system priorities to support executives on the leadership team in reinforcing Calbright College's position as a thought leader in the system.
• Support cross-functional efforts to assess Calbright College's impact, innovation, and influence on all those we serve and seek to serve, including underserved adult learners in California and employers, industry, and related labor unions.
• In collaboration with the executives on the leadership team, identify content and lessons learned for publication externally to exert amongst leadership and influence partners and policymakers.
• Contribute to team efforts by completing other assignments and serving on project teams, as assigned.
• The VP is responsible for recruiting, training, development, work assignments, and appraisal of their direct reports as defined in the Calbright College's org chart. The role provides executive-level leadership of the functions listed in this position description and others as may be assigned by the President and CEO.
• The VP receives general direction as to organizational, departmental, and individual goals and the achievement of those goals. The role is evaluated based on the successful performance of essential job duties and responsibilities, and achievement of goals. The position is subject only to broad communications associated with the duties and responsibilities of the position.
• Performs other related duties as assigned that support the objective of the position.
Knowledge, Skills, and Abilities
• Contribution to team efforts by participating in assignments that may not be included in or part of this position description, and serving on program teams as assigned, and achieving related results as required;
• Knowledge of strategic planning principles and practices;
• Knowledge of advanced mass communications best practices and strategies;
• Knowledge of project management best practices and principles;
• Knowledge of political and legislative processes;
• Knowledge of applicable laws, statutes, initiatives, policies, regulations, and other outcomes of legislative processes;
• Knowledge of basic business applications including G Suite, MS Office, Slack, video conferencing, Asana, and general use of personal and mobile computers, printers, telephones, telephone answering machines, Internet, and electronic mail;
• Exceptional verbal and written communication skills, and especially story-telling abilities;
• Skills in supervision and interpersonal relationships;
• Ability to work in a collegial, collaborative environment;
• Ability to read, analyze, and interpret the most complex documents in English;
• Ability to respond effectively to the most sensitive inquiries or complaints in written and spoken English;
• Ability to effectively present information to top management, public groups, or boards in English; and
• Ability to define problems, collect data, establish facts, draw valid conclusions, and present/explain in a concise manner.
• A sensitivity to and understanding of the diverse abilities and academic, socioeconomic, cultural, and ethnic backgrounds of community college students.
Minimum Qualifications
• Relevant Bachelor's degree (BA/BS) or equivalent required; Master's degree preferred.
• Minimum of ten (10) years progressively-responsible related experience required.
Additional Qualifications and Skills
• Previous experience in an academic, governmental, nonprofit, and/or venture-backed start-up with state and federal contracts a plus.
Working Conditions and Travel
• Calbright College is a statewide online college where all instruction and support are done via various online technologies both in person and remotely. Calbright College has administrative offices in Sacramento available for use. When working remotely, employees should be able and willing to use digital communication tools as used by the college, and have the ability to work on a computer for extended periods of time.
• Regular attendance is considered an essential job function; the inability to meet attendance requirements may preclude the employee from retaining employment.
• The person holding this position is considered a mandated reporter under the California Child Abuse and Neglect Reporting Act and is required to comply with the requirements set forth in Calbright College policies, procedures, and Title IX.
• Calbright College celebrates all forms of diversity and is deeply committed to fostering an inclusive environment within which students, staff, administrators, and faculty thrive. Individuals interested in advancing Calbright College's strategic diversity goals are strongly encouraged to apply. Reasonable accommodations will be provided for qualified applicants with disabilities who self-disclose.
• Requires the ability to function in a remote online instructional environment performing work of primarily a sedentary nature. Requires the ability to use hearing and speech to make presentations to groups and carry on conversations over the phone and in-person. Requires speaking skills to communicate with staff and students in one-on-one and small group settings, on the phone, and to distinguish sound prompts from various types of equipment. Requires near visual acuity to read printed materials and computer screens. Requires sufficient hand/arm/finger dexterity to retrieve work materials, operate a personal computer keyboard, and operate standard office equipment. Requires the ability to lift and/or move up to 25 pounds.
• Work is performed indoors where minimal safety considerations exist.
• Travel throughout the state of California may be required (less than 20%).
Equal Employment Opportunity
Calbright College provides equal employment opportunities (EEO) to all employees and applicants for employment without regard to race, color, religion, sex, sexual orientation, gender identity, gender expression, national origin, age, veteran status, disability or genetics. In addition to federal law requirements, Calbright College complies with applicable state and local laws governing nondiscrimination in employment.
Who We Are
Calbright College is California's newest community college – the first statewide, online campus designed to bridge the gap between employers with unfilled positions and students who don't have either the time or money to attend a traditional school. Our mission is to increase economic mobility for working adults who lack easy access to traditional forms of higher education by offering flexible, affordable skills-based programs that provide tangible economic value for both working adults and hiring managers.
How to Apply
1. Please submit your application (including both a resume and cover letter) or email your resume and cover letter directly to HR@calbright.org
2. Your cover letter must address:
a. How your skills, education, and professional experience meets the minimum qualifications described in this job posting
b. How your past work experience prepares you for success in this role at Calbright
c. Calbright has a very diverse staff and student population with respect to academic, socioeconomic, cultural, disability, gender identity, sexual orientation and ethnic backgrounds. Please include a section that describes your skills, education, professional development, community involvement, and/or professional experience working with these diverse groups.
3. Only those applicants who meet the minimum qualifications and address the topics listed above in their cover letter will be considered.
4. We prefer the successful candidate to be a California resident or someone who is willing to relocate to California. Candidates must be authorized to work in the U.S. as a precondition of employment.